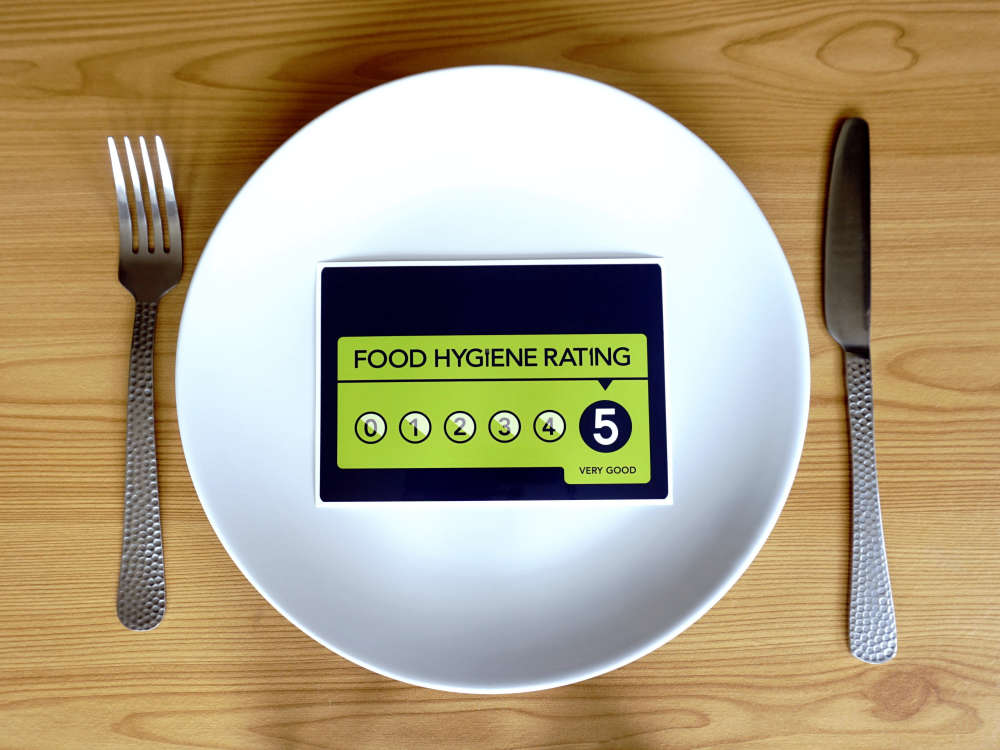 More Isle of Wight pubs, restaurants and hotels have been judged on its food hygiene standards.
Inspectors from the Isle of Wight Council's environmental health department visit each eatery or food-selling business on the Island to see how clean their facilities are as well as their food handling procedures and practices.
The premises are then ranked from five (the best) to zero (the worst).
Here are the latest scores …
Five – Very Good
The Lakeside Bar and Eatery, Rookley Country Park
Co-Op Food, Ventnor
The Bistro, Ventnor
The Brunswick Hotel, Shanklin
Dragon Pearl Chinese Restaurant, Shanklin
Graces Bakery, Newport (High St)
The Range Coffee Shop, Cowes
Westbury Lodge Guest House, Shanklin
Sandown Discount Store
Sip and Smoke, Ryde
Handpicked IOW, Ryde
Villa Mentone Hotel, Shanklin
St Vincent Care Home, Totland
Cook + Baker, Godshill
Island Sweet Dreams
Blueberry's Café, Shanklin
Happy Haddock, Shanklin
Muzza's Cafe, Sandown
The Happy Chef, Ryde
Clifton Hotel, Shanklin
Southern Co-Op at Shanklin Post Office
Portland Lodge, Shanklin
The Link Kiosk, Cowes
The Harbour Kitchen, Cowes
The Coast Bar and Dining Room, Cowes
The Lost Mill Bakery, Cowes
Gurnard Press Bistro
Magnolia House, Sandown
The Taverners, Godshill
Firkin Deck Goddards
Goddards Brewery, Arreton
The Tommy Bradshaws, Shanklin
Dimbola Lodge, Freshwater
The Havelock, Shanklin
Pickle and Dill, Ryde
Tile House Residential Home, Shanklin
Cavanagh and Baker, Shanklin
Dennis HQ, Shanklin
Co-Op, Shanklin (Landguard Road)
Carisbrooke C of E Primary School — Compass
The Bike Box IOW (Mobile)
The Little Coffee Bike (Mobile)
Four – Good
The Castle Inn, Newport
Queensmead Hotel, Shanklin
White House Hotel, Sandown
Springfield Nursing Home, Shanklin
Curraghmore Hotel, Shanklin
Duffetts Stores, Ryde
The Vegetable Cart, Ryde
Wight Sourdough
Benjamins Bar and Bistro, Shanklin
The Dining Room, Gurnard
Three – Generally Satisfactory
No 7 Bar, Niton
Chaston Manor Hotel, Sandown
Sams Fast Food Restaurant and Takeaway
St Saviours Catholic Primary School, Totland
It's About Thyme, Shanklin
Seabreeze Coffee Shop, East Cowes
House of Spice, Shanklin
St Helens Post Office
Tandem Tearooms, Brighstone
Makkies Pizza, Shanklin
Two – Improvement Necessary
The Butcher Shop, Newport
Mumbai Bites, Sandown
One – Major Improvement Necessary
Capri Residential Home, Sandown
Central Convenience Stores, Perowne Way, Sandown
Sea View Yacht Club
Thai Mukda, Shanklin
Chumma Kitchen, Ryde
Zero – Urgent Improvement Necessary
None.