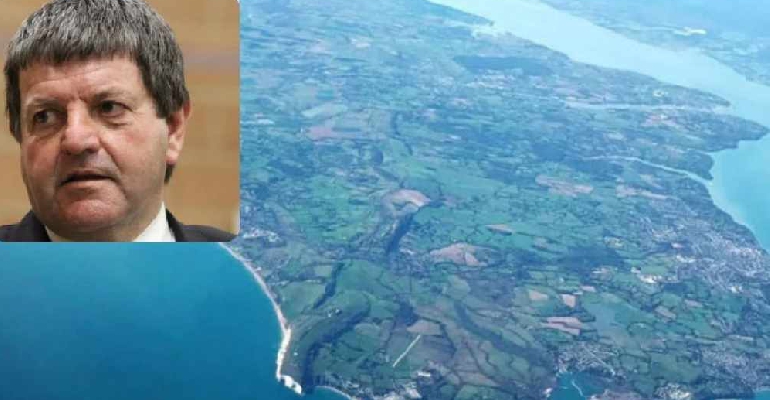 Cllr Dave Stewart
The Leader of the Isle of Wight Council has defended a review - he submitted with the Island's MP - which looks at improving connectivity between the mainland and the Island.
EXCLUSIVE
Council leader Dave Stewart, says the aim of the review is "not to necessarily nationalise the ferries" but to achieve the same level of "public obligation and reliability".
As previously reported yesterday (Monday), the Isle of Wight's ferry firms hit back at the decision to submit a major independent review to the Government.
Red Funnel said it was 'surprised and disappointed' by some of the content in the submission from MP Bob Seely and Cllr Dave Stewart.
Cllr Stewart says the ferry firms "won't agree with everything" but he hopes there will be a way forward "to develop a positive relationship with the ferries".
The submission makes clear that Islanders need reliable and affordable cross-Solent connections to access healthcare, work and education - particularly as the community recovers from the effects of the pandemic
Defending the submission of the review, Cllr Stewart told Isle of Wight Radio, the review is an "opportunity to bring the Island ferry services to the Government's attention".
Speaking exclusively to Isle of Wight Radio, He said:
"We want to highlight the importance of the Isle of Wight ferries as a lifeline service to the Island, probably experienced no more than now with the COVID pandemic. We want the Government to seek a recognition from them on the crucial link between the Island and the mainland."
Cllr Stewart says he has suggested developing a new regulator governance model, so the ferries are treated as part of the national transport network.
Asked if the ferries will become nationalised, Cllr Stewart said:
"I'm not saying that would necessarily happen or necessarily be the right thing. When you think about commercialisation they should be working for the community but they have shareholders they have to support as well - it is a business. Under the current pandemic, I think it would be fair to say our ferry companies have gone the extra mile...
"We are not looking for nationalisation but that public obligation and the reliability in terms of knowing we have got that connectivity whatever happens...It is our opportunity to put the Island's case forward on the ferries and we have done it, I am also grateful to the MP for his contribution."
During the pandemic, the FastCast has been suspended twice, while services have been reduced across all cross-Solent operators, in response to the Government guidelines throughout the pandemic.
Just yesterday, Wightlink announced it will suspend its Yarmouth to Lymington weekend service, as previously reported by Isle of Wight Radio.
The news comes just days after Wightlink employees announced the days they plan to take strike action this year, details of which can be found here.