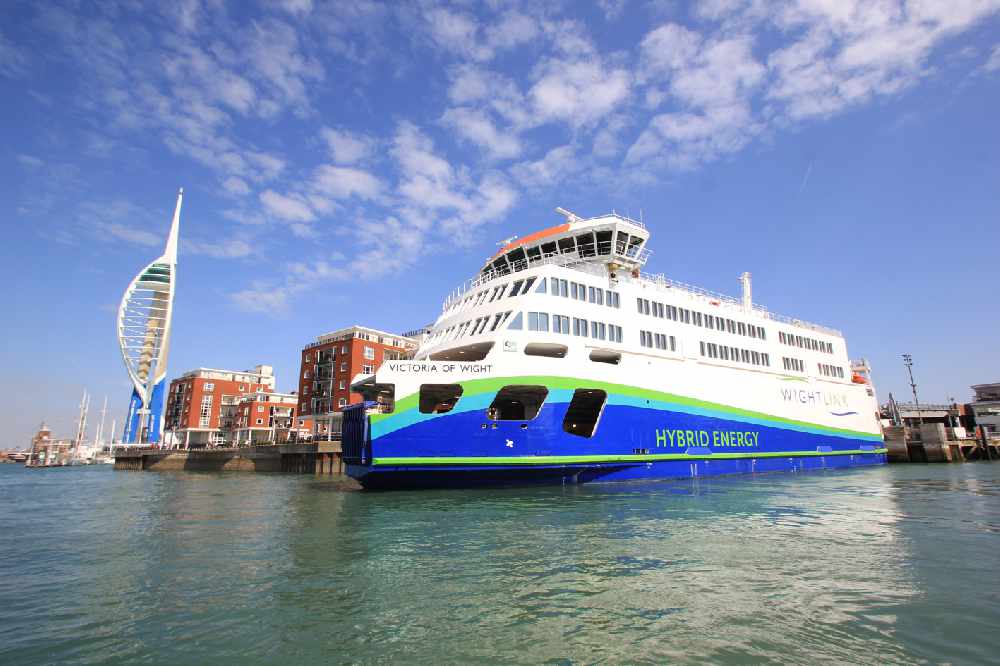 Wightlink, Victoria of Wight
It could become travel chaos on the weekend of this year's Isle of Wight Festival, among others, as Wightlink's workforce has confirmed it plans to strike.
Yesterday (Thursday) Isle of Wight Radio revealed the ferry firm was "disappointed" its members of the RMT union voted in favour of taking industrial action, in response to a consultation currently underway, which the company claims would "avoid job losses or pay cuts".
The plans would result in 50% of employees being forced to double their pension contributions and close the Defined Benefit (DB) Pension Scheme.
The DB pension scheme is one where the amount you're paid is based on how many years you've worked for your employer and your salary.
After negotiations failed the RMT said employees had 'bent over backwards' in a bid to help the firm survive during the coronavirus pandemic, 'only to be treated as cannon fodder' under the proposed changes.
Therefore, the union's National Executive Committee has instructed workers not to book on for any shifts that commence between:
* 00:01 hours on Friday 2 April 2021 to 23:59 hours on Monday 5 April 2021
* 00:01 hours to 23:59 hours on Friday 28 May 2021
* 00:01 hours to 23:59 hours on Monday 31 May 2021
* 00:01 hours on Friday 4 June 2021 to 23:59 hours on Sunday 6 June 2021
* 00:01 hours on Friday 11 June 2021 to 23:59 hours on Sunday 13 2021
* 00:01 hours on Friday 18 June 2021 to 23:59 hours on Sunday 20 June 2021
* 00:01 hours on Friday 25 June 2021 to 23:59 hours on Sunday 27 June 2021
The confirmation of strike action by Wightlink today (Friday) comes just hours after the Island's MP Bob Seely, with the support of the Isle of Wight Council, submitted a review to the Government which outlines plans for improving the Island's connectivity to and from the mainland.
RMT General Secretary Mick Cash said:
'Further to my letter dated 4th January 2021, it is apparent that Wightlink management has chosen not to listen to the overwhelming ballot mandate opposing their proposals and are not listening to our Representatives' demands by failing to hold meaningful consultation. At a meeting held on 5th January 2021, once again Wightlink refused to withdraw their proposal to close the Defined Benefit Pension Scheme to existing members and withdraw their proposal to reintroduce the flexible working practices which all employees were subject to in the first six months of the pandemic. It is clear from our Representatives that at the meeting Wightlink was in no position to agree anything and as such it proved to be a complete waste of time, obviously this does not benefit either the company or yourselves.
'You and your colleagues have bent over backwards to help the company survive during this pandemic only to be treated as cannon fodder. This union will not tolerate the contempt towards our members, the processes and legislation set up for good industrial relations. As a result of the company's failure to recognise the ballot mandate and their failure to enter into meaningful discussions to resolve this dispute.'
The RMT says it 'remains available for talks and is ready to enter into negotiations in order to resolve the current dispute'.
A spokesperson for Wightlink told Isle of Wight Radio:
'Wightlink is consulting with its employees on how to protect jobs and ensure it survives the serious financial crisis caused by the Covid-19 pandemic.
'Very few people are now travelling and passenger numbers are unlikely to return to normal in the near future. Other companies in the transport sector have already announced redundancies and pay cuts as a response to the severe financial situation in 2020, which is continuing.
'Our proposal covers changes to pensions, including a doubling of company pension contributions for the majority of colleagues, and flexible working to help Wightlink become a more sustainable business. This proposal avoids compulsory redundancies or pay cuts.
'We are disappointed the RMT has announced strike dates later in the year while formal consultations are still underway. We are confident we will be able to reach agreement with the union on these issues in the coming weeks.'
According to Wightlink, the consultation period will continue on 'pensions and other issues'.
The Isle of Wight Council has been approached for a comment.