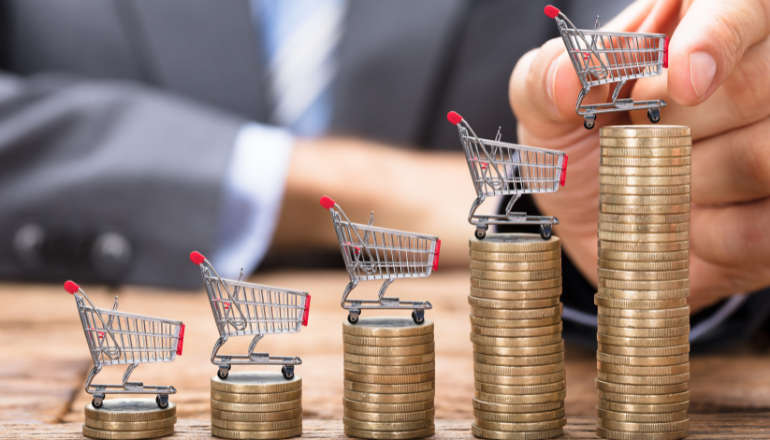 The higher than expected increase in the cost of living in December came ahead of further pressure from a likely energy price cap hike in the spring.
Inflation climbed to 5.4% last month, its highest rate since March 1992, as Britain's cost of living squeeze intensified, official figures show.
The consumer price index (CPI) measure of inflation, up from 5.1% in November, was higher than economists had expected - as food, furniture and clothing prices surged, as well as restaurant and hotel bills.
Food saw a year-on-year increase in prices at 4.2% - a rate that has not been higher since September 2013 - while for clothes, inflation was at a four-and-a-half-year high, according to the Office for National Statistics (ONS).
That added to continued pressure caused by energy bill hikes seen in October, fuel that have climbed to record levels, and a spike in demand for used cars - on average costing 28% more than in January - as chip shortages squeeze the supply of new vehicles.
Its latest figures come a day after ONS official data showed wage rises for UK workers are already being wiped out by the surge in prices, even before the latest uptick.
Further upward pressure on inflation is expected in April, when a new energy price cap could see bills for millions of households hiked by 50%.