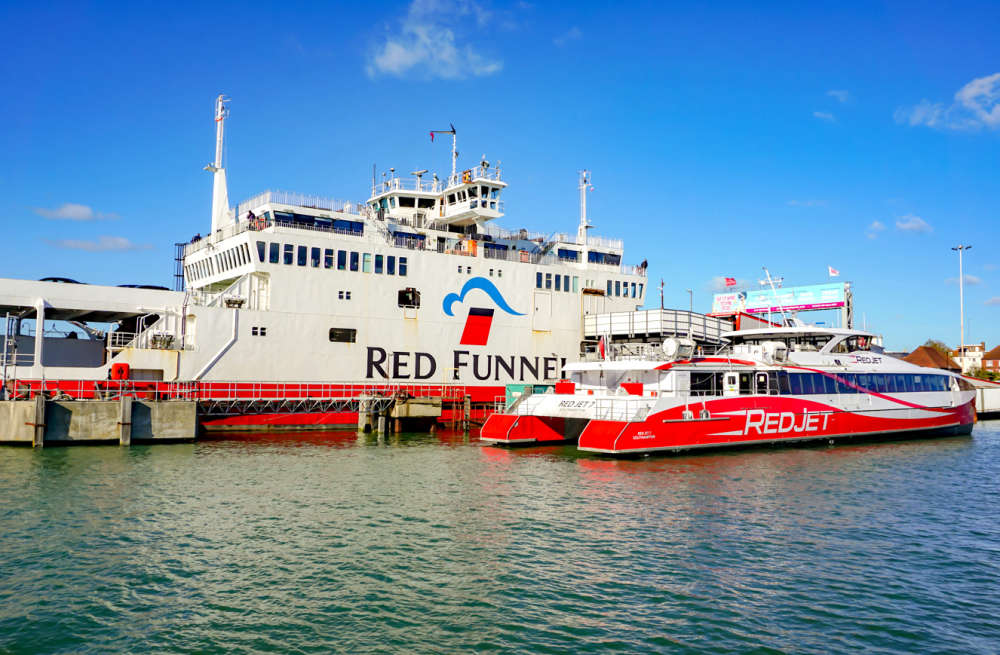 A union representing some Red Funnel employees has warned potential strike action over pay could cause "severe disruption" to and from the Isle of Wight.
Unite, which represents around 20 per cent of the ferry firm's work force, claims some workers are having to turn to food banks due to low pay, coupled with the rising cost of living.
Red Funnel said it was "disappointed" its latest offer — a 6.3 per cent pay rise — was rejected. It's hopeful a strike can be avoided.
Around 120 customer service staff, shunters and ratings, who work on Red Funnel's Red Jet and car ferry, will be balloted for strike action between June 14 and July 5.
Unite claims the proposed 6.3 per cent rise was for the lowest paid staff. All other roles were offered 4.5 per cent.
It's calling for an increase that reflects "the real, fast-rising cost of living", which Unite says runs at 11.1 per cent.
Unite general secretary Sharon Graham said:
"Red Funnel's treatment of this workforce is a disgrace. These workers put themselves and their families at risk during the pandemic to keep the ferry services operating so food and essentials could reach the Isle of Wight. This is no way to repay them.
"Red Funnel must respect this workforce and pay fairly or face strike action.
"Unite is determined to win them pay that supports a decent living and, should our members take strike action, their union will be with them every step of the way."
The majority of the employees at Red Funnel, which operates the lucrative routes, are on the national minimum wage., the union claims.
Unite says the workers are increasingly struggling to pay increased rents. Some are turning to food banks and 'making the most' of food allowances at work to keep bills down.
Unite regional officer Ian Woodland said:
"A strike will cause severe travel disruption to and from the island. But the fault for that disruption will lay with Red Funnel, who need to recognise that many of their staff are sliding quickly into poverty.
"We urge the company to put forward a pay deal that reflects the soaring cost of living so strikes and the disruption they will cause can be avoided."
Red Funnel says it tried to initiate negotiations in October 2021 but Unite the Union didn't present its initial claim until December 2021.
An outcome of the ballot is expected in the next few weeks.