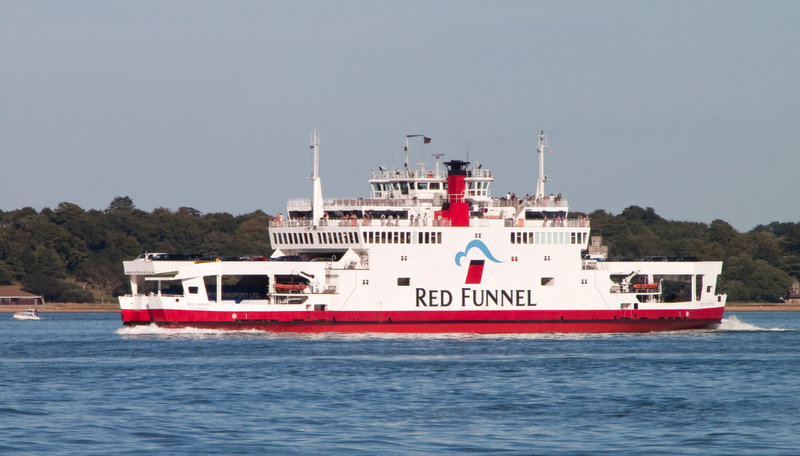 Red Funnel employees are considering strike action after rejecting the firm's latest pay offer.
Around 20 per cent of the firm's work force, from Unite the Union, are taking part in a ballot to determine whether or not to take industrial action.
It's after members rejected a 6.3 per cent pay increase put forward by the company. Negotiations over a rise having been ongoing since last year.
Red Funnel says it tried to initiate negotiations in October 2021 but Unite the Union didn't present its initial 16 per cent pay claim until December 2021.
Fran Collins, Chief Executive at Red Funnel, said:
"We are disappointed that our pay offer, which is positively aligned with our wider industry, has been rejected. We continue to engage in discussions with Unite the Union regarding the pay claim for 2022 to secure a resolution and recognise our teams with a pay increase.
"Within 7 days' time, ballot papers will be issued to Unite the Union members – representing 20% of Red Funnel colleagues. This ballot is to determine the members' appetite for industrial action, which may or may not include strike action.
"The pandemic had an enormous impact on our revenues, and like many other businesses, we continue to face challenges particularly at a time when fuel costs are up 70%. We are very proud of the work our colleagues undertake daily in connecting the Solent, and we're keen to recognise their commitment and dedication. We are pleased that pay claims for all other colleagues have already been settled for 2022.
"We must make sustainable decisions so that we can continue to provide lifeline services for our loyal customers, keeping the Island connected and supplied. We are fully committed to doing all we can to ensure maximum travel choice and connectivity for island residents, visitors and businesses."
Employees who've been offered a 6.3 per cent rise include:
Services Assistant (ship and shore based)
Customer Advisor (shore operations)
Customer Advisor (contact centre)
Stores Operative
Cabin Attendant
Signature Lounge Assistant
All other roles have been offered an increase of 4.5 per cent.
An outcome of the ballot is expected in the next few weeks.
A strike could go ahead as soon as late July, if staff vote to do so.
Isle of Wight Radio has contacted Unite the Union for a comment.