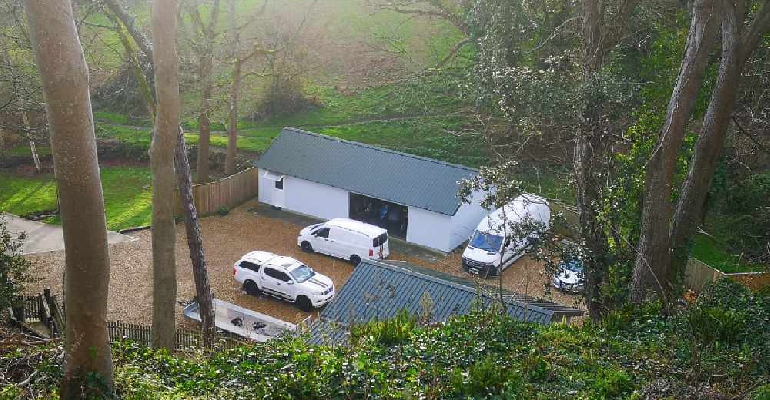 Niton development
Niton and Whitwell parish council has joined the Isle of Wight Campaign for Rural England (CPRE) and Natural England (NE) in objecting to an unauthorised development - which it has called 'unacceptable'.
Scroll for pictures...
As previously reported by Isle of Wight Radio, rural campaign groups said yesterday (Monday) they are 'seriously concerned' about the developments - which don't have consent - at Bridge Cottage, St Catherines in Niton.
Two of the three buildings are within the boundary of a SAC (Special Area of Conservation) and an SSI (Site of Special Scientific Interest) and an AONB (Area of Natural Beauty), which has prompted an objection from The Isle of Wight CPRE.
It also notes that the scheme 'appears contrary to the Isle of Wight Council's proscribed development policies'.
The Isle of Wight Council is refusing to comment 'on specifics' because 'it is subject to a live enforcement case'.
Retrospective planning permission has been submitted for 'two garages for domestic purposes' - but three have been built. Isle of Wight Radio understands work has currently stopped on one of the buildings developers are hoping to complete.
At a parish council meeting last night, councillors submitted their objection - on the grounds that SSI, SAC and AONB have been 'ignored'.
Parish councillors go further to say that the plans submitted by the developers 'do not show the garages that require consent' and the designated site is 'unacceptable' for this development.
One objection from a local said:
'As a local Council Taxpayer I would like some of my contribution to The Isle of Wight Council to be used to fight this Commercial development on a Residential Site and look forward to seeing red squirrels collecting nuts in the 100 Hazel Trees to be planted'.
Another said:
'This application seems to revolve around the idea of; keep doing what I want until I am found out, by which time it will all be too late, and I will have achieved most of my objectives!'
A freight business was registered at the site last summer, but locals say developers have 'paved paradise and put up a parking lot'.
NE is currently investigating 'wider works around the site' for their potential impacts to the SSI and SAC.
See photos of the development here...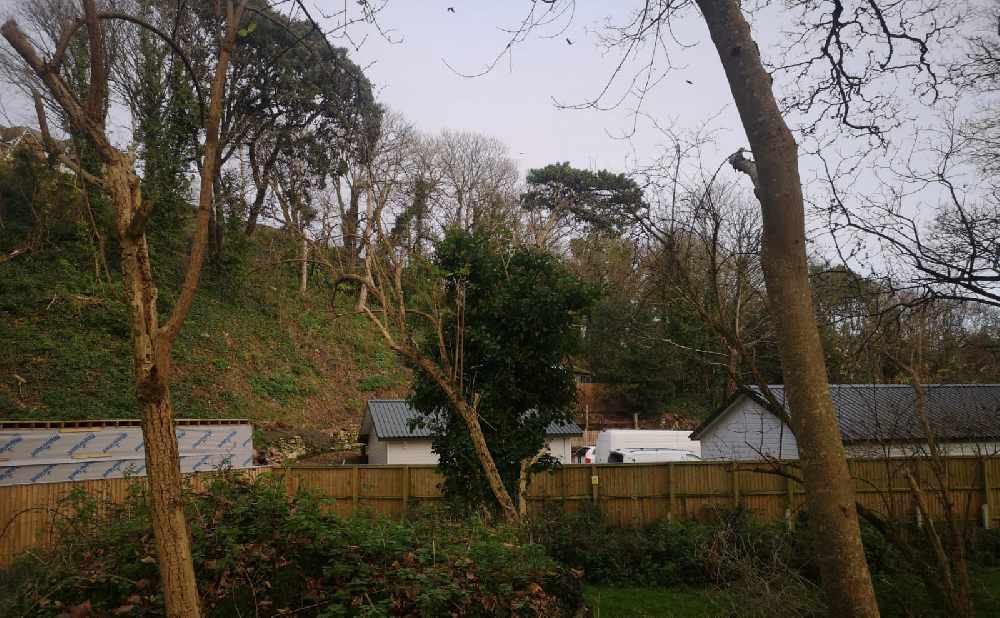 Previous image
Next image
The developers have been approached for a comment.
You can object to the planning application HERE until tomorrow (Wednesday).