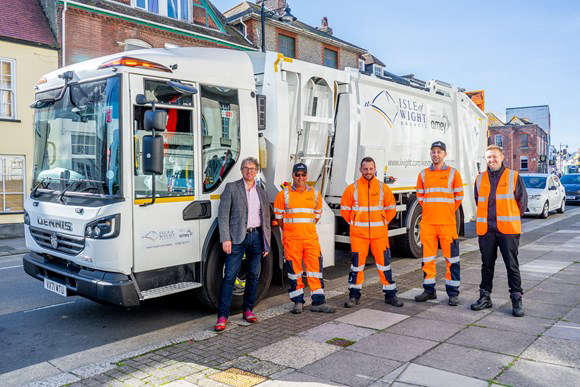 Amey has made a last ditch pay offer to Isle of Wight bin workers, in an effort to halt next week's proposed bin strike.
The Isle of Wight Council claims "positive talks" have taken place, although it stopped short of revealing how much more Amey has offered staff.
It comes less than a week after Amey employees confirmed they would strike over an "inadequate" pay offer. A 4.21 per cent pay rise was put on the table initially.
A spokesperson for the Isle of Wight Council said:
"Amey is committed to supporting their people and minimising any planned disruption to Islanders' waste and recycling services over the next two weeks.
"Amey has offered its employees an adjustment in addition to their April 2022 4.21 per cent pay award, in order to achieve an amicable resolution and avert the need for strike action.
"The Isle of Wight Council is working with Amey to make sure there is minimal impact to all our recycling and waste services across the Island should their workforce continue to pursue strike action.
"Amey thank residents and their employees on the Island for their continued support and patience."
It remains to be seen whether staff will accept the offer.
Isle of Wight Radio has contacted GMB Union for a comment.
If an agreement cannot be reached, staff will walk out on June 13 for an initial first phase of two weeks.