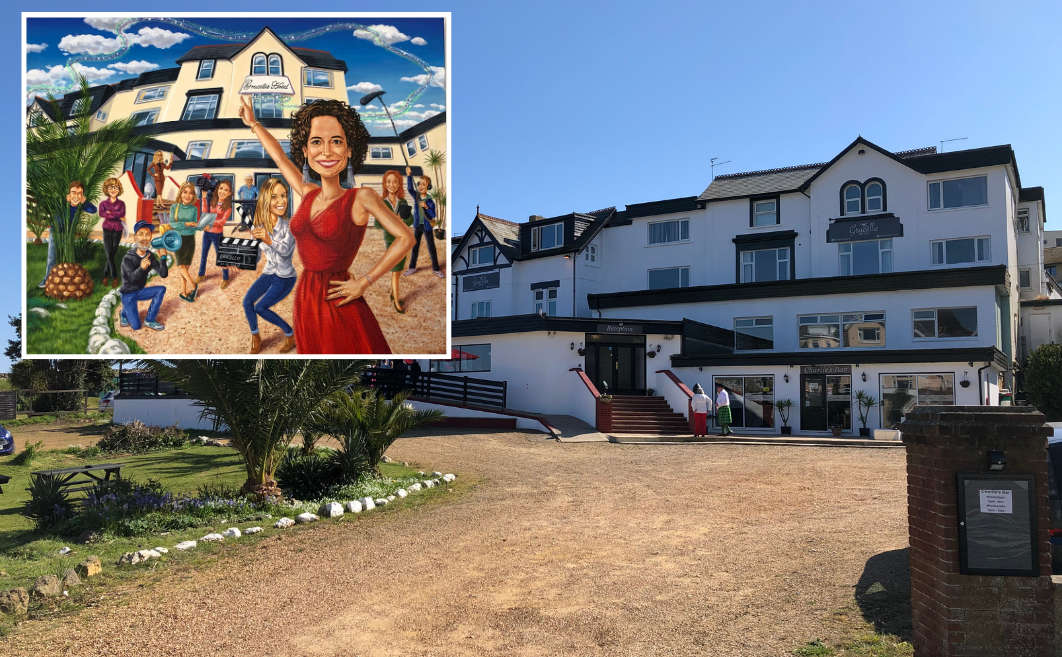 Shanklin's Gracellie Hotel will feature on hit Channel 5 TV show The Hotel Inspector next week — and Alex Polizzi says the owners are her "favourite hoteliers" to date.
Isle of Wight Radio was invited to have a sneak peek of the newly-refurbished hotel back in April.
It can now be revealed the major revamp was aided by none other than Hotel Inspector, Alex Polizzi.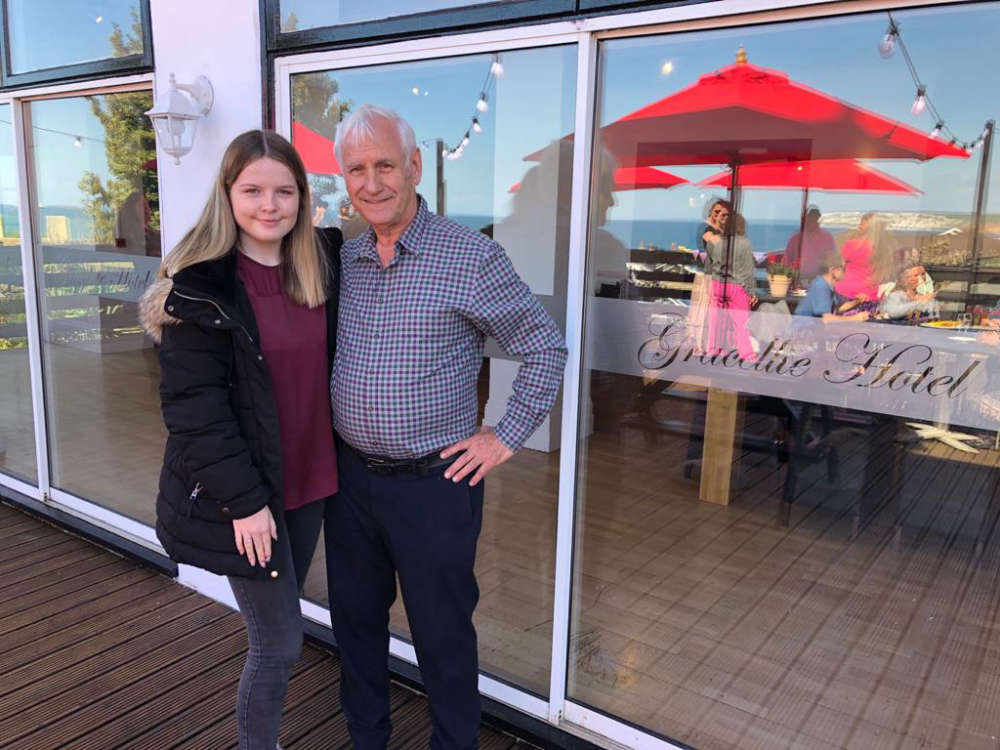 Philip and his granddaughter
It was the first time the famous hotelier had visited the Island, and speaking ahead of the episode airing, she said she "loved it".
She also revealed Gracellie owners, father and daughter Philip and Kelly, are her "favourite ever set of hoteliers".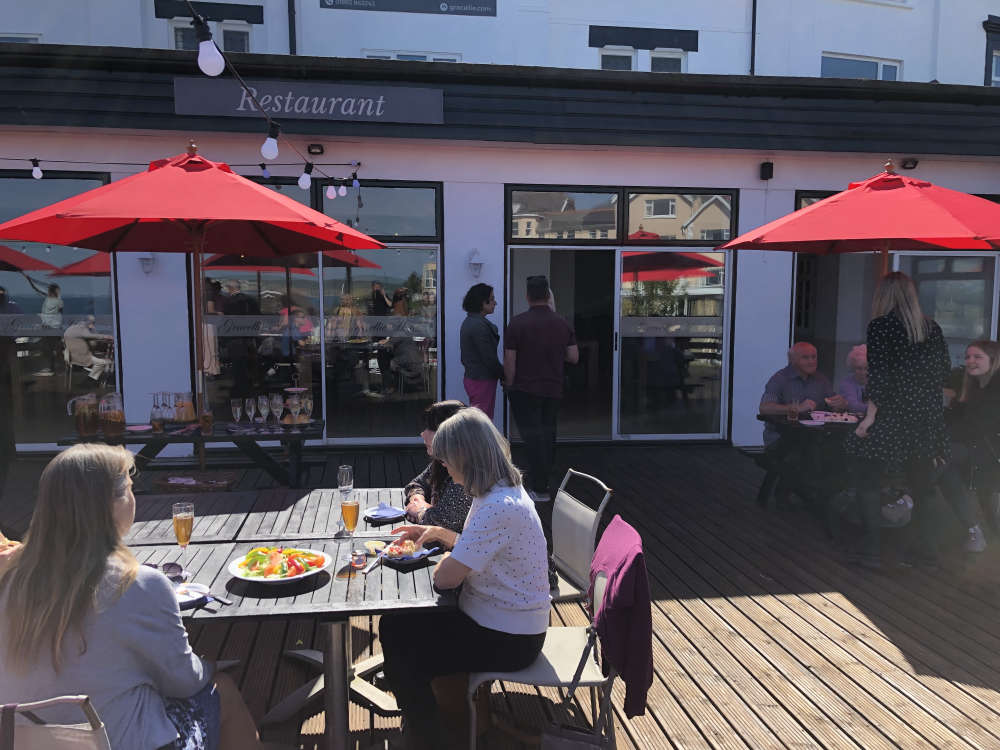 Alex Polizzi, who has hosted the show since 2008, said:
"It's one of the few times I've felt quite overwhelmed by emotion and love at the end that I very nearly had a cry on film.
"They are a family who have worked incredibly hard and had a lot of personal tragedy, and even if they cannot overcome it, they live it with grace.
"I had never been on the Isle of Wight before I was sent there for The Hotel Inspector and I loved it.
"I would like to go there again. It was wonderful to be somewhere so different."
In an attempt to turn the hotel's fortunes around, the episode, which airs on Thursday, sees Alex team up with Philip and Kelly.
12 years ago Philip spent a pretty penny on the 50 bedroom hotel, with a basement bar, restaurant, sun deck and pool. But with no prior experience running a hotel, over a decade later, it has only once made an annual profit.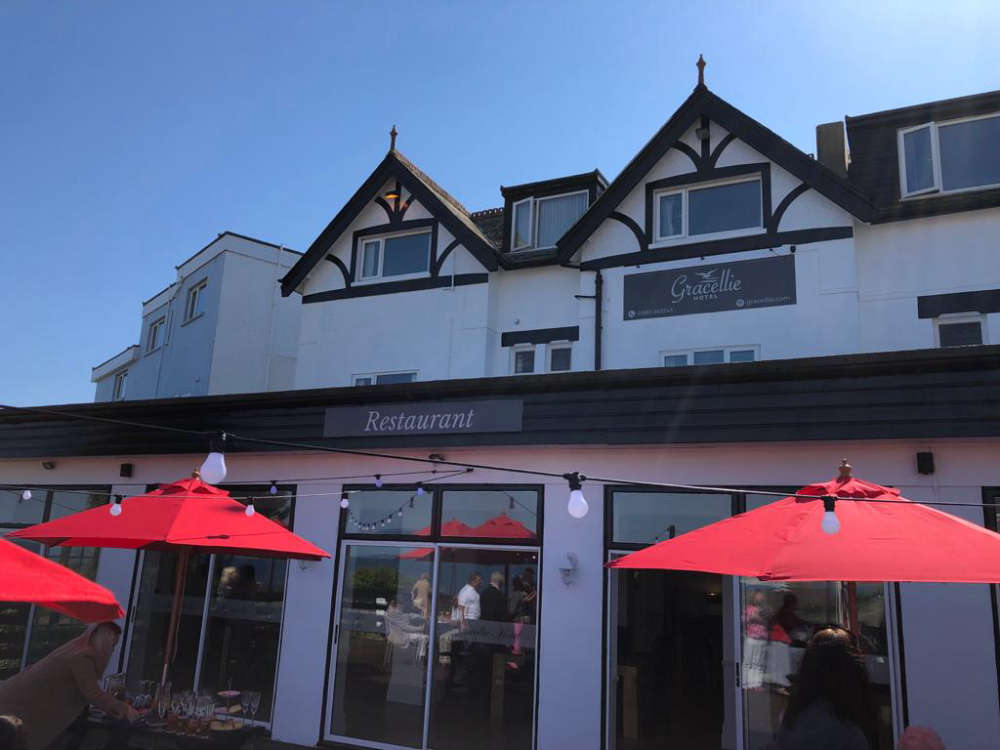 Philip — who is now 70 — dreams of leaving the hotel to daughter Kelly and is determined to finally make it a success.
Speaking at the hotel's launch event in April, Philip said the experience of filming was "tough" but well worth it.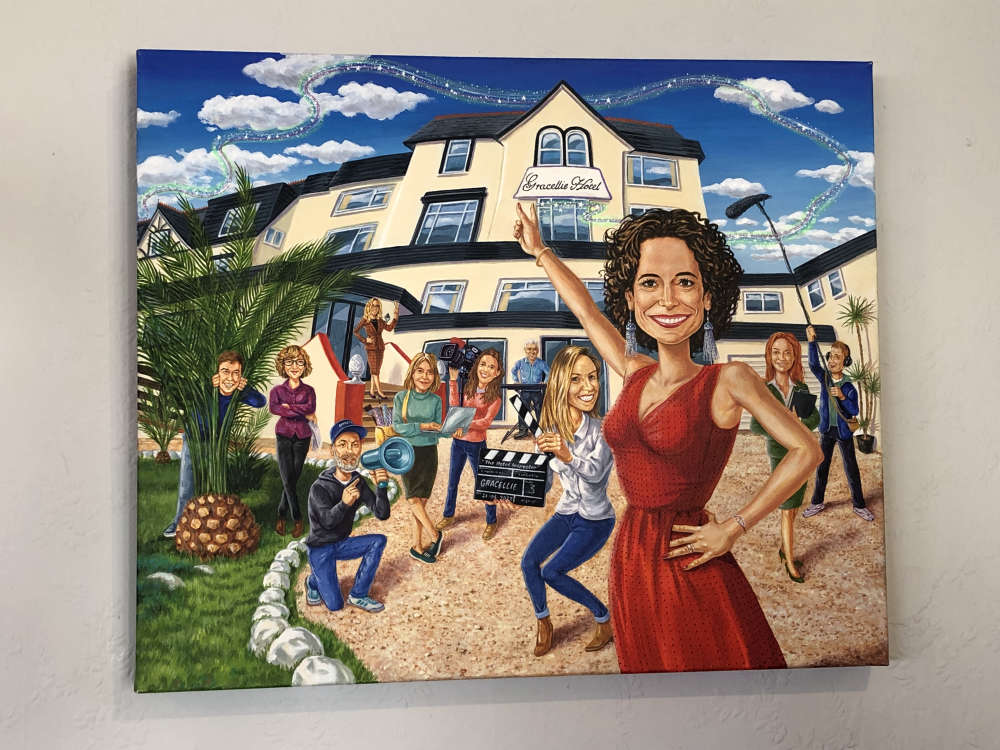 A painting depicting the Hotel Inspector's visit can be seen in reception.
He told Isle of Wight Radio:
"You get a little bit nervous doing something you've never done before so it's been quite tough but what I will say is the team have been so nice. All of them are so friendly and patient. Sometimes I make jokes about things and can be quite annoying but they don't show it and as far as Alex goes, she's a diamond!
"She's been lovely and pulled us into the 21st century."
The episode will air on Channel 5 next Thursday (23) at 9pm.