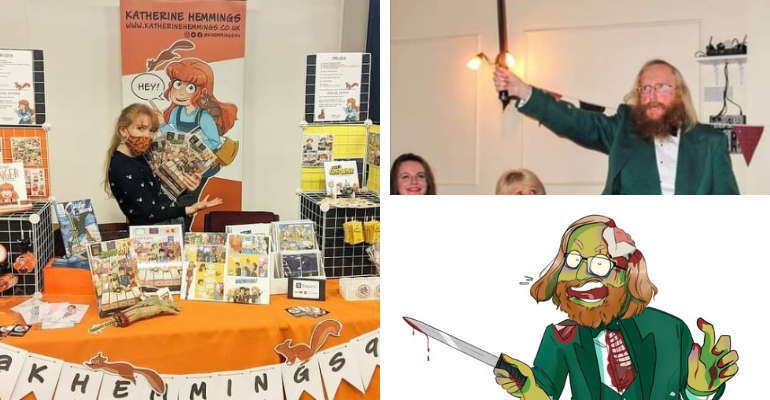 Earlier this month we offered you the chance to win a signed copy of the first edition of Katherine Doodles' new ZomCom comic book series.
The new eight-part graphic novel series includes Mark Mordey, a colourful character from the Isle of Wight who will feature as a zombie in the second edition.
The first issue is now available to purchase online at a cost of £4, while Newport's Heroes has announced it will be stocking the series.
A hardback book will be released to accompany all eight issues of the series upon the final release.
Our winner...
We asked: Which actor played 'Shaun' in Shaun of the Dead?
Thanks to everyone who entered, almost all of you correctly answered 'Simon Pegg' (Not Martin Sheen or Graham Norton as suggested by a couple of entrants!)
Congratulations to David Vince from Newport, the comic will be winging it's way to you next week!