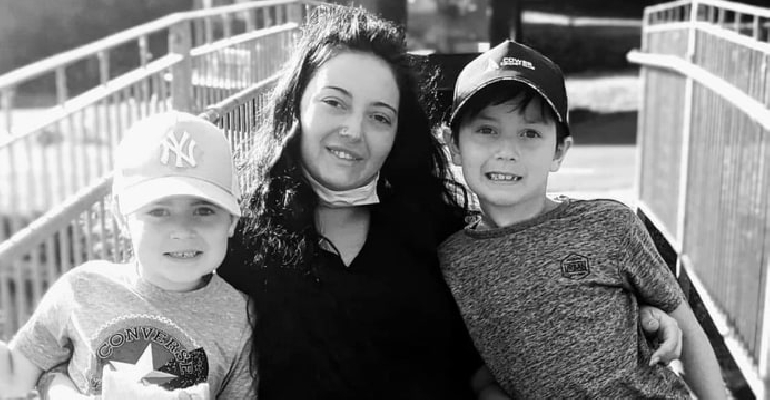 Thousands of Islanders have backed a petition to have moles - or skin tags - properly tested after they are removed, following the tragic death of a young Isle of Wight mum.
Zoe Panayi passed away last month (May) - 55 days after being diagnosed with skin cancer.
As Isle of Wight Radio previously reported, the 26-year-old mother-of-two noticed a mole on her back had become itchy.
Her mum Eileen Punter says she twice went to the doctors, only to be told "there was nothing to worry about".
It was subsequently suggested Zoe have the mole shaved off, which cost Eileen £195 at an Island beauty clinic.
However, two years on, the St Mary's Hospital employee fell ill, with tests eventually showing she had terminal cancer.
Zoe passed away 55 days later.
Now her mum Eileen is hoping to prevent the same thing happening to anybody else's child. Alongside her family, she has launched 'Zoe's Law':
"It's to try and make it a law that any beauty clinic get the moles tested or they don't touch them. Either don't touch them or write a letter to a GP saying please look at this. Or at least make sure a beauty clinic is properly trained. I'm sure people would rather pay a couple of hundred pound to have it tested for the peace of mind.
"Everyone I've spoken to has said the same thing: 'oh it's skin cancer just get it cut off'. But it's not that, it's deadly. We didn't realise until Zoe had got it, how deadly it is. It's a silent killer."
The aim of the petition is to get all moles removed tested for cancerous cells.
At the time of writing, 5,397 people have backed the cause.
Eileen said:
"What we we're trying to do really is raise awareness, especially if people are young, and they go to GPs about a change in a mole or freckles on the skin, not to just be dismissed because you're young or told like Zoe was 'oh you're being over anxious'."
"We don't want anyone else to be dismissed like that."
You can sign up to support here - 'Zoe's Law'