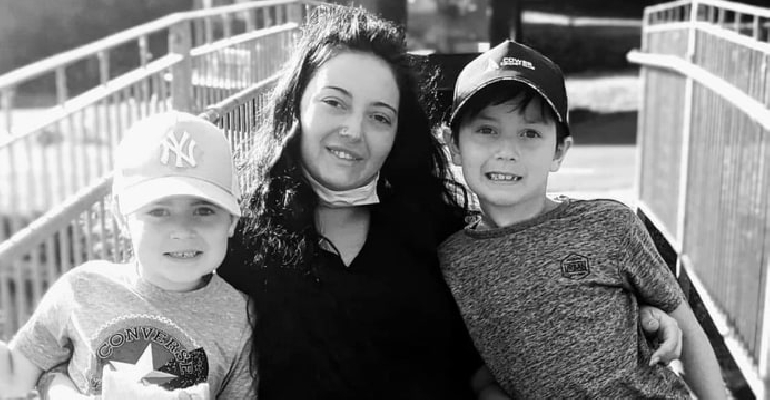 The family of an Isle of Wight mother, who tragically passed away just 55 days after being diagnosed with skin cancer, is calling on suspicious looking moles - or skin tags - to be taken more seriously.
Eileen Punter has paid tribute to her "independent, spirited and much-loved" daughter Zoe Panayi, who has died at the age of 26.
According to her mum, Zoe was someone who "always worried about others before herself". From a young age, she showed a keen interest in working with the elderly, children or animals.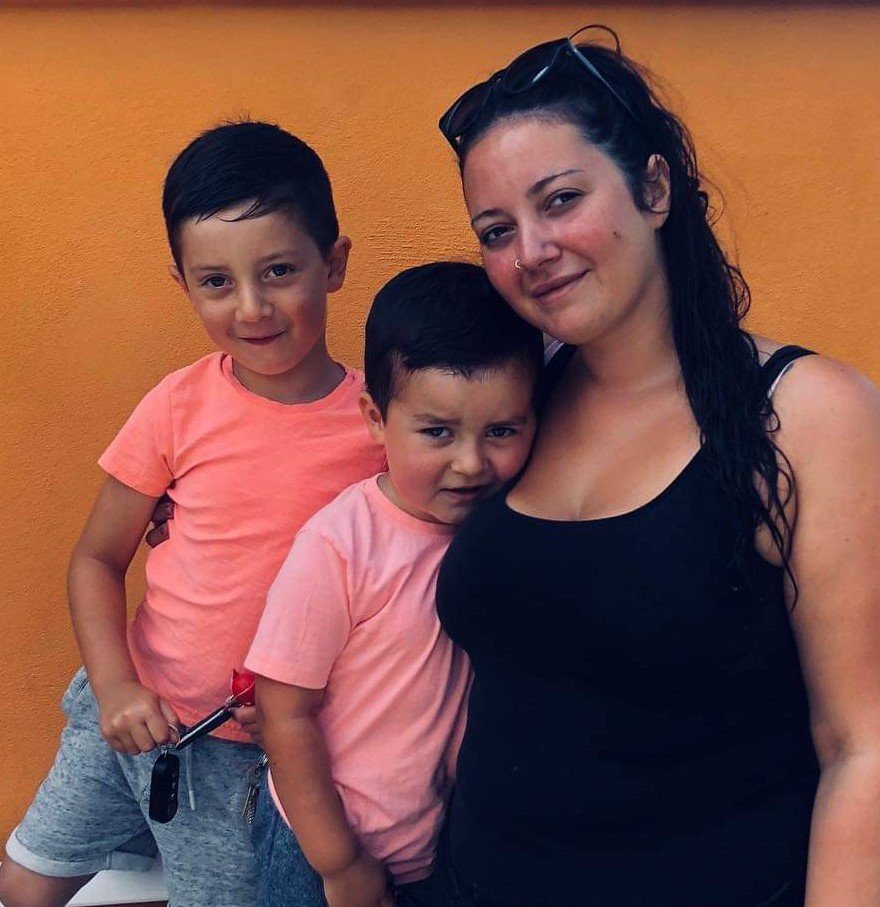 Zoe and her two boys, Theo-Jay and Tobias.
She achieved her dream, working in care for a number of years before eventually landing "a job she loved" as a radiography assistant at St Mary's Hospital.
Zoe - who is mother to Theo-Jay, seven, and Tobias, five - lost her battle with the "silent killer" at the end of May, after an itchy mole on her back turned out to be the source of cancer.
Eileen says her daughter twice went to a GP on the Island to get her mole checked, once in 2017 and once in 2018.
She says Zoe was told it was "nothing to worry about" and given antibiotics for high blood readings. On one occasion, Eileen says Zoe was also given sleeping tablets and antidepressants.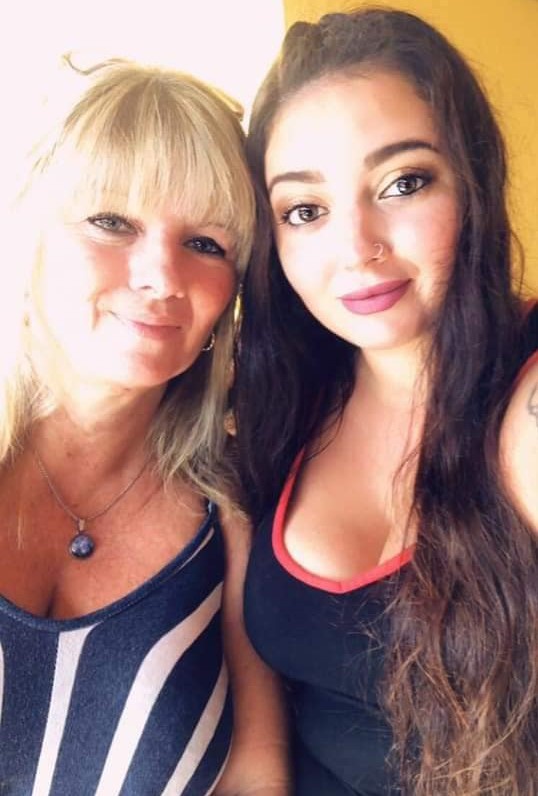 Eileen and daughter Zoe
According to Eileen, it was eventually suggested Zoe has the mole removed at a private beauty clinic.
Speaking to Isle of Wight Radio, Eileen said:
"I went with Zoe and said 'can you remove that one from Zoe's back and one from my lip?' They looked at my face and said 'oh your one is skin cancer you need to ask your doctor to refer you to hospital'.
"They looked at Zoe's back and said 'it's actually harmless, it's your mum's one which is more suspect. Never mind I can shave the top of that off for you to stop the itching'."
Eileen, who co-owns Red Squirrel Property Shop, says she was charged £195 for the mole to be removed.
Two years on, on the 3 April 2020, Zoe was sent home from work because she felt unwell. By 11.30pm, Eileen says "she was really really poorly":
"...I took her back up to the hospital to do an ultrasound. They were worried she had caught coronavirus. They checked her lungs and said 'no Zoe we have to keep you in over night your blood markers are over 400 and they're indicating you've got sepsis or something and we're going to do a CT scan in the morning'.
"Her boss did the CT scan and Zoe said from the moment she saw his face she knew something was wrong. She said to him don't sugar coat it.. and he just said Zoe your liver is absolutely covered in cancer. That was on 4 April.
"On the Monday, they did a biopsy on the lymph nodes. The liver was the secondary cancer and primary was the skin cancer."
The following week, Zoe was seen by an oncologist in Portsmouth and told she had stage four melanoma cancer. In the hope of shrinking the cancer, immunotherapy treatment was started.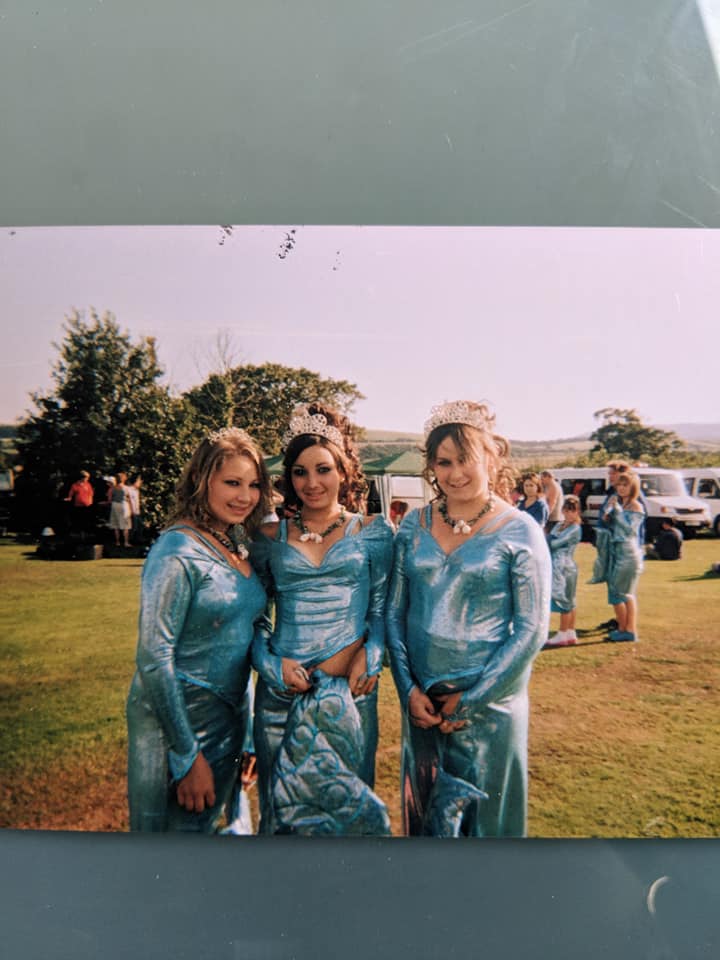 Zoe as a Cowes Carnival Queen.
However, by the end of that week, she had ended up in hospital because of a bad reaction to the treatment. Eileen says the cancer was spreading by the day. Zoe was moved to the Mountbatten Hospice where she sadly passed away on 29 May.
"What we we're trying to do really is raise awareness, especially if people are young, and they go to GPs about a change in a mole or freckles on the skin, not to just be dismissed because you're young or told like Zoe was 'oh you're being over anxious'", Eileen says.
"We don't want anyone else to be dismissed like that. And at a beauty clinic they don't touch the mole, either they do not touch the mole and insist they go back to a GP or if they are cutting them off they have to send them to get tested."
Dr Michele Legg, GP and clinical chair of NHS Isle of Wight Clinical Commissioning Group, said:
"Our thoughts and condolences are with Zoe's family and friends during this sad and difficult time for them.
"The practice has been looking into this and we are working with them to get more information and fully understand the situation.
"Patient confidentiality mean we will be unable to comment specifically on this case, however our general advice is if you are concerned about a new or existing mole then you can get more advice by searching 'mole' on nhs.uk. However if you notice a change in a new or existing mole then you should always contact your GP as soon as possible."
With the help of her family, Eileen has set up a petition called 'Zoe's Law'. She is hoping it will lead to moles being properly tested.
Zoe's funeral was held at the Isle of Wight Crematorium on Friday (19). Staff at St Mary's Hospital watched a live stream of the service at the hospital's chapel. Those who could not fit in sat around the duck pond and watched.
Eileen says she is overwhelmed by the love shown for her daughter:
"When we left my house, there were people in the street. There were older people from my Netball club, people I didn't even know. One gentleman spoke to me and said Zoe cared for my Mum and Dad when she did care in the community, he said I'm turning up with some of my work colleagues.
"When Zoe went to work in a care home this particular old couple then applied to the care home she was in so she could carry on looking after them. There were people who said she looked after my mum, dad, brother. All of her friends met on the green at Gurnard and let balloons go. I think there was about 490 logins on the streaming of the funeral as well.
"I dreaded leaving home in the morning because I didn't want say goodbye to Zoe but then when I saw everyone it was just like, I could never thank everyone enough for what they've done. Seeing everyone in the street was just wonderful."
You can sign the petition for Zoe's Law here - https://www.change.org/zoes-law-for-mole-testing