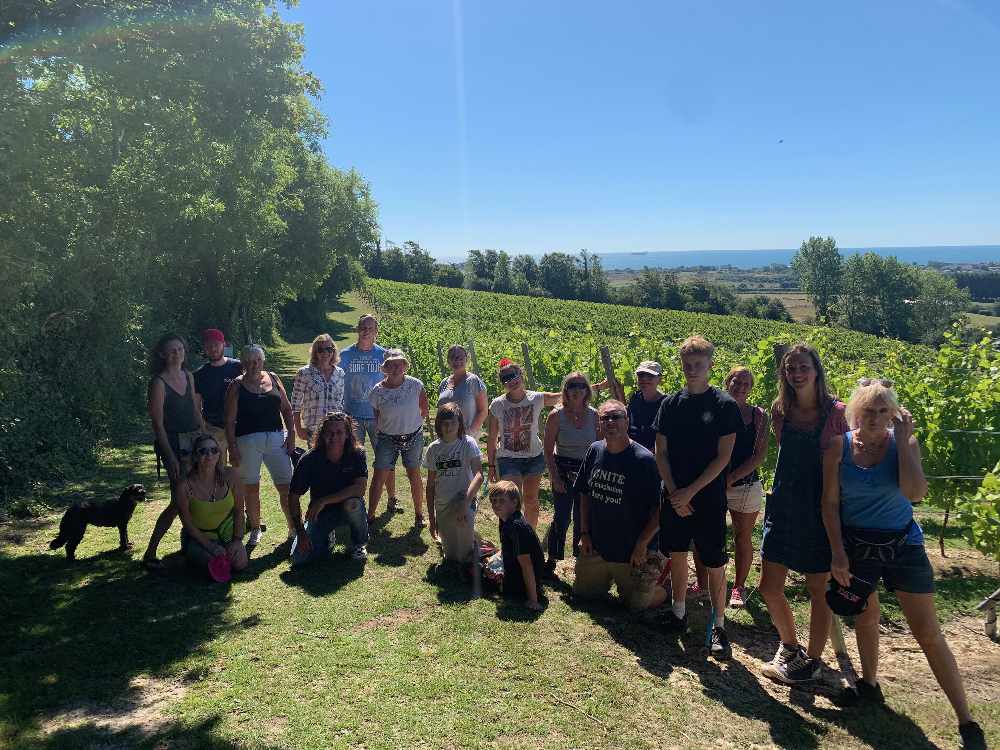 The owners of Adgestone Vineyard are celebrating an incredible turnout of volunteers after they appealed online for help 'training their vines'.
The vineyard, which boasts a staggering 11,000 grapevines, was around four months behind the maintenance of its crop - in part due to its need to furlough staff during the coronavirus lockdown.
Owners Russ and Phillipa Broughton decided to make a last-ditch appeal for the publics' help to sort out the 'spider web' of vines that needed to be corrected to allow the grapes to grow.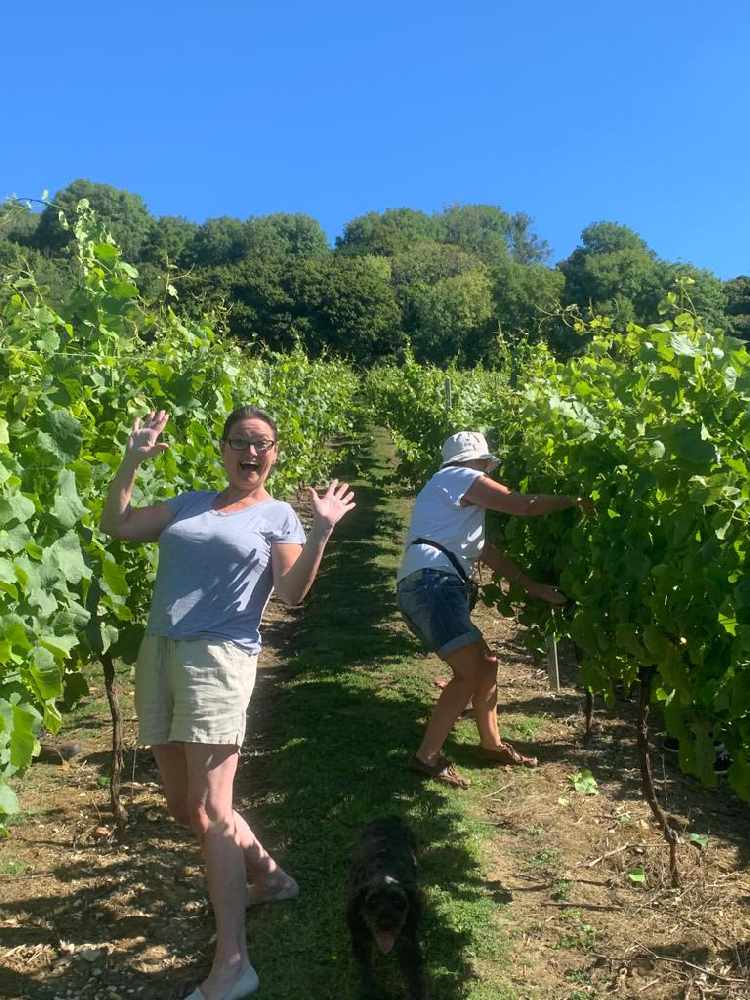 Speaking to Isle of Wight Radio, Russ explained that grapevines need to be 'trained' to face upwards, or they could become susceptible to a fungal infection called 'powdery mildue', which could put an end to this years crop.
In a post, which has been seen by more than 30,000 people, and shared more than 300 times, the vineyard said:
"Due to the furlough, I've tried to keep up with training the 11,000 vines myself, but we are months behind and need help.
"Obviously, our amazing staff are now back, but working hard in the shop not the vines.
"If anybody is willing to spend a day or more helping get the vines back into shape with guidance in exchange for a couple of bottles of wine a day, please message us".
More than 130 comments were received, many of which were offers of help from both Islanders and holidaymakers alike.
Adgestone Vineyard is still looking for volunteers - you can find out how to give your time to help the Island business on their Facebook page.