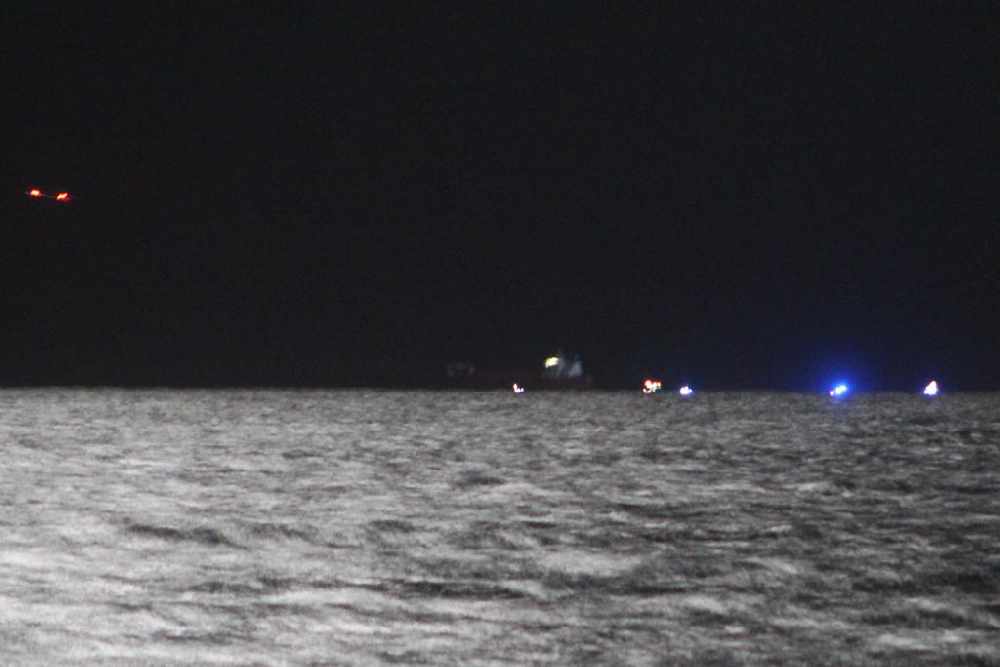 EXCLUSIVE BREAKING: Isle of Wight Radio understands that seven suspects have been detained on board the Nave Andromeda.

It follows an extensive, major operation off Sandown.
The incident has been ongoing for most of the day, after the crew and captain were threatened by several stowaways on board.
They were forced to lock themselves away for their own safety as the incident unfolded.
The Royal Navy operation was conducted by two Wildcats and two Merlin helicopters with support from HMS Richmond.
Sixteen SBS crew were deployed onto the vessel and took just nine minutes to capture all of the suspects.
BREAKING NEWS: Suspects detained in major operation off the Isle of Wight. https://www.iwradio.co.uk/news/isle-of-wight-news/suspects-detained-in-major-vessel-operation-off-isle-of-wight/

Posted by Isle of Wight Radio on Sunday, October 25, 2020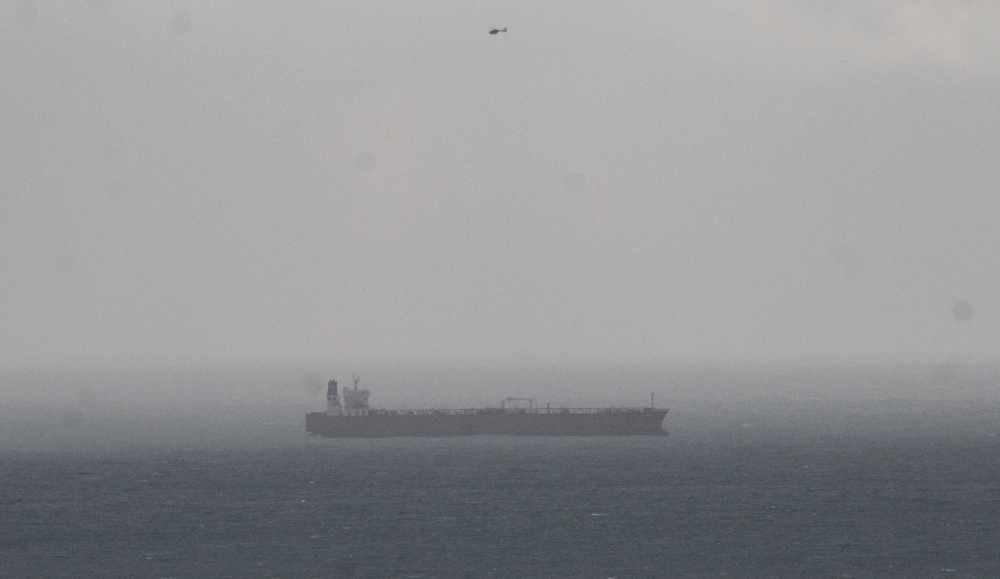 A spokesperson for Hampshire Constabulary said earlier:
"At 10.04am today (25 October) concerns were raised to police for the welfare of crew on board the Nave Andromeda – a vessel situated approximately six miles off the coast of Bembridge, Isle of Wight.
"The vessel had been travelling in the direction of Southampton.
"It was reported that a number of stowaways were on board, and they had made verbal threats towards the crew. No one has been reported injured.
"An exclusion zone, with a three mile radius, is currently in place near the vessel.
"Police are currently working closely with our partners, including the Maritime & Coastguard Agency and Border Force, to bring this incident to a safe conclusion."
All seven suspects have been detained, Isle of Wight Radio understands.
Isle of Wight Radio has been told that police counter terrorism officers and the Special Boat Service (SBS) have brought the incident to a conclusion.
The Liberian registered vessel measures 228 metres by 32 metres, and weighs more than 42,000 tons.
The Ministry of Defence has praised the work of the armed forces and police.
UK Ministry of Defense states the following, "In response to a police request, the Defence Secretary and Home Secretary authorised Armed Forces personnel to board a ship in the English Channel to safeguard life and secure a ship that was subject to suspected hijacking. (1/2)

— Doge (@IntelDoge) October 25, 2020
Defence Secretary @BWallaceMP: "I commend the hard work of the Armed Forces and police to protect lives and secure the ship. In dark skies, and worsening weather, we should all be grateful for our brave personnel. People are safe tonight thanks to their efforts."

— Ministry of Defence 🇬🇧 (@DefenceHQ) October 25, 2020