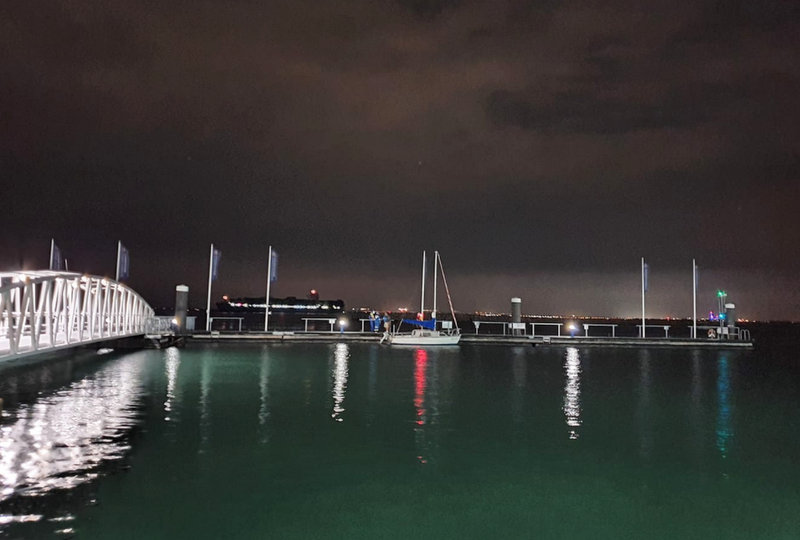 Facebook: Needles Coastguard Rescue Team
A lone sailor was given words of advice by coastguard teams after being rescued off the Isle of Wight.
At 9.13pm last night (Tuesday), Cowes RNLI was requested to meet with Gosport Independent Lifeboat to take over a tow for a small sailing vessel, originally in difficulty at Stokes Bay, but wanting to travel to Cowes.
The yacht was towed back to Trinity Landing.
The Needles Coastguard Rescue Team said strong words of safety advice were given to the skipper of the 19ft sailing yacht, which he had only owned for a matter of days.
EXERCISE TO SERVICE At 21:13 last night as the Cowes RNLI volunteers neared the end of their evening towing exercise HM Coastguard requested they rendezvous with Independent Gosport Lifeboat to take over a tow for a small sailing vessel originally in difficulty at Stokes Bay now wishing to go to Cowes but unable to in the dark. We took the tow off Gosport and placed the yacht with one person on board on to Trinity Landing to be met by Needles Coastguard Team.

Posted by Cowes RNLI Lifeboat on Wednesday, September 16, 2020