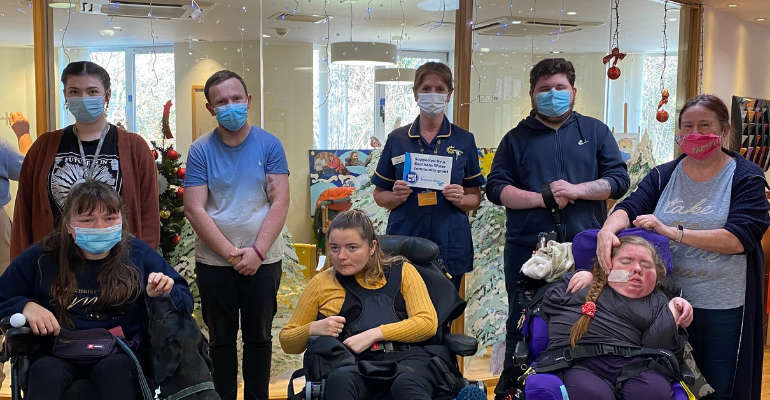 Southern Water has donated £20,000 to Mountbatten to support the charity's work with young people.
The company awarded the grant to Mountbatten's transition service for people aged 14 to 25, who have terminal or life-limiting illnesses.
The money will help towards funding a nurse for three days a week to support the young adults.
Alex Willumsen, community partnerships and engagement officer for Southern Water, said:
"We are very pleased our employee, customer and youth panel who were deciding the awards chose Mountbatten to receive this grant; as this project plays a significant role for the young people who use this service on the Island."
A young adults' group meets weekly at Mountbatten, where a host of activities, including art and music sessions, are on offer.
Nigel Harley, chief executive at Mountbatten, added:
"We are so pleased Southern Water's youth panel has chosen to award this money to Mountbatten.
"This funding will directly benefit young people living on the Island needing the support of our specialist services."
More information is available by contacting Mountbatten's Young Adults Service on 217370.