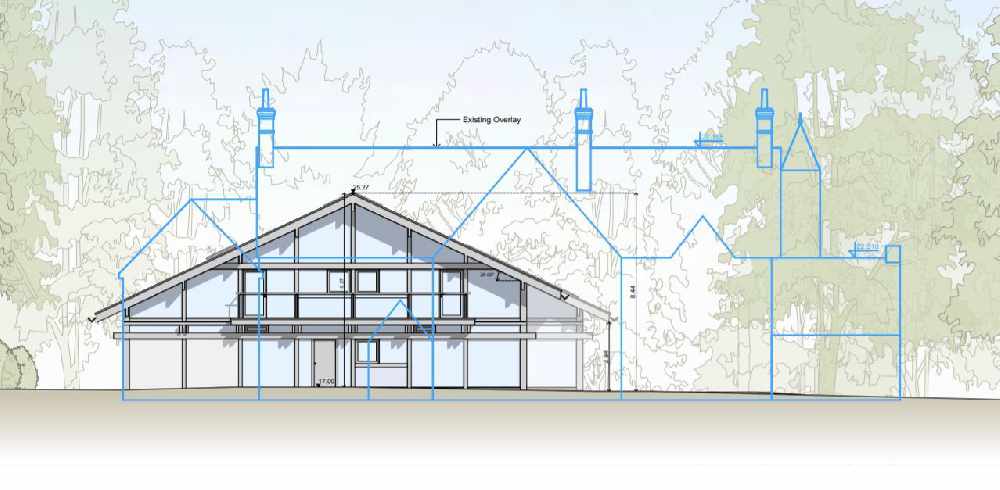 Not so 'Grand Designs' after all — new plans have been submitted for the Quarrhurst development in Binstead.
Plans were approved for the site, on Quarr Road, earlier in the year to demolish the derelict structure and replace it with a modern building which would have six en-suite bedrooms, a gym, indoor and outdoor pools.
To enter the site, the residents would have had to drive through a coach house and also be able to walk through the surrounding trees towards the Solent on a skywalk to a treehouse.
New plans have now been submitted for the land, making significant changes to the design, stripping the more extravagant features and leaving a simple two-storey five-bed house in its place instead.
An outdoor pool, complete with a pool house and a gym, is also part of the plans.
Planning documents say the applicant, a Mr and Mrs Hoodless, have opted to revise the scale, layout and design to a smaller building.
WVH Planning, the agents for the development, say in talks prior to applying, council officers were taking a pragmatic view on the latest submission so that if the applicant wanted to they could still build the bigger building.
The Victorian-style villa on the site has continued to deteriorate with internal floors collapsing and the roof now entirely falling in.
To comment, or view, the proposals, 20/01651/FUL, you can visit the Isle of Wight Council's planning portal.