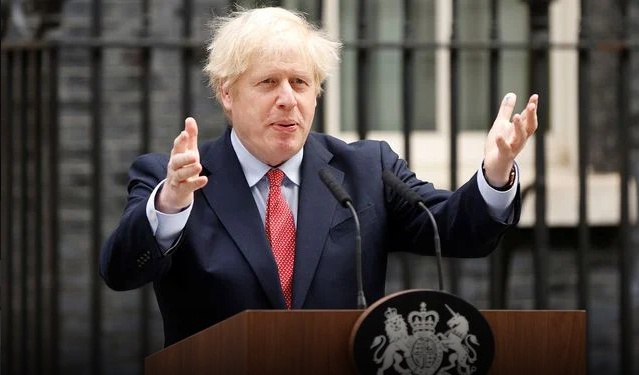 Prime Minister Boris Johnson
Boris Johnson is revealing his much-anticipated plan for easing lockdown today (Monday).
The first stage of easing lockdown will happen by March 8. It means two weeks today, students and all staff can return to face to face education.
People will also be able to meet for outdoor recreation with one other person. This could include a drink or a picnic.
Every care home resident will also be able to nominate a named visitor.
Three weeks later - on March 29 - up to six people or two households can gather outdoors for a 'limited' time.
By this time, it is hoped people will no longer be legally required to stay at home.
Boris Johnson is addressing MPs before leading a Downing Street news conference at 7pm.
Schools
Boris Johnson says the return of students to the classroom is a priority, and they will now be the first thing to reopen.
All schools will allow all students back on 8 March under the government plans, despite concerns from teaching unions about opening up schools all at once.
Secondary school pupils will have to wear facemasks initially while staff in all schools are advised to wear masks.
All secondary and college pupils will be tested twice a week
Socialising
From 8 March, people will be allowed to meet up with one other person outdoors in a public space.
They will be permitted to sit down for coffee or have a picnic in a park a slight expansion on current rules allowing people to exercise with one person from another household.
As for meeting up in groups, outdoor gatherings of up to six people - or two households of any size - will be allowed from March 29.
Travel
So far, no details have been revealed on when people will be allowed to travel abroad again - but will not resume before 17 May.
The Telegraph has reported that guidance telling people to stay at home and in their local area will lift on 29 March - although this does not yet give the green light to staycations.
Some reports have claimed ministers are looking at plans to allow people who live in the same household to go on holiday breaks together from April.
Sports
Outdoor sports facilities, such as tennis and basketball courts, are expected to reopen on 29 March.
A return of organised adult and children's sport, such as grassroots football, is also expected from this date.
No essential retail
On April 12, at the earliest, shops will be able to reopen.
Hairdressers, nail salons, gyms and pubs and restaurants will also be able open outdoors.
By June 21, it is hoped all legal limits on social contact removed.
Government also hopes to reopen nightclubs and lift restrictions on large events such as festivals.
Ministers also hope to remove restrictions on weddings by that point.