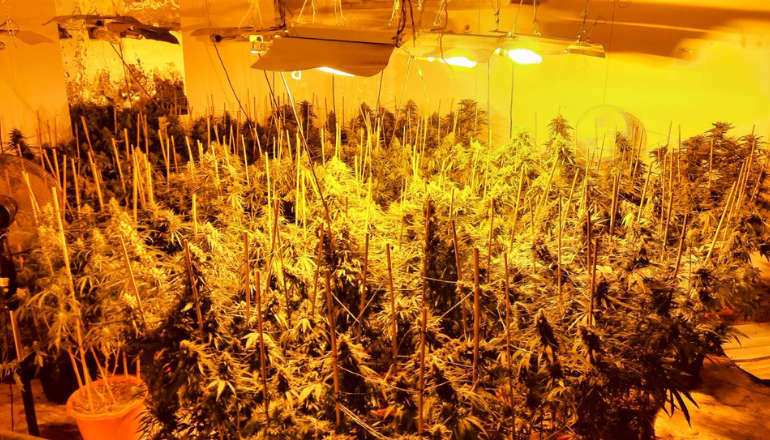 A cannabis farm with around 100 plants - with a street value of more than £100,000 - has been discovered at an industrial building in Newport.
As part of enquiries into the find at Little London in Newport, police have arrested two men:
A 41-year-old man arrested on suspicion of possession of a knife, and being concerned in the production of Class B drugs
A 46-year-old man arrested on suspicion of being concerned in the production of Class B drugs
They remain in custody at this time.
Inspector Alison Attwood, from the High Harm Team, said:
"This is another great piece of work by high harm officers who are developing intelligence daily, and taking action to target drug suppliers.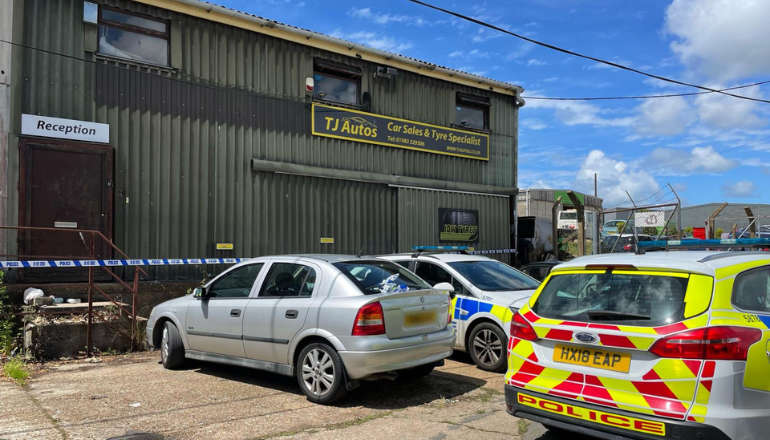 The scene at Little London during the seizure
"Their efforts behind the scenes also led to the arrests of two men in Portsmouth this week, who have since been charged with drugs supply offences and were due to appear in court today.
"Our job as a High Harm Team is to put a stop to that. We will disrupt supply lines, seize drugs and weapons, bring offenders to justice and ultimately keep the public safer from the knock-on effects of drug dealing in our community."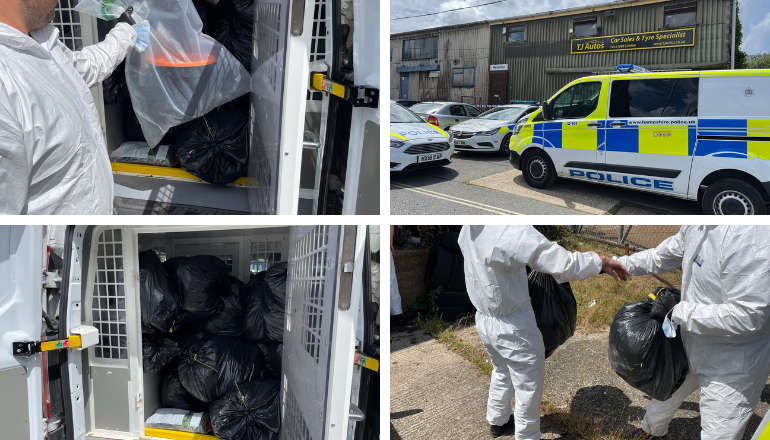 The plants were removed from the property this afternoon
Police are encouraging people to continue to report suspicious behaviours and suspected drug dealing in their neighbourhood.
Anyone who has witnessed suspicious activity is asked to report it via 101 or online.
Updated
Two men have been released under investigation, police have confirmed.