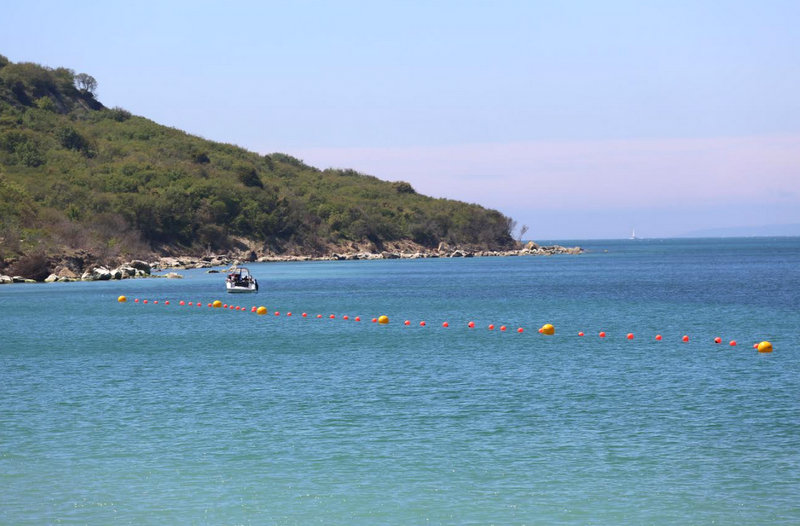 New buoys have been installed at Widdick Chine, Totland Bay, to help keep swimmers and motor vessels safe.
The new buoys have been supported and funded by Totland Parish Council, which hopes boats will moor slightly further out, away from an area where many people enjoy swimming.
Widdick Chine is a sandy beach at the far western end of Totland Bay, which is popular with families and children.
The parish council said that the growth of motor vessels mooring in the area has increased over the years, making the intervention necessary.
At Colwell Bay, the launching lane and extra buoys on the Totland side of the bay will be installed during week commencing June 21.
It is separate to the safe swimming buoys on the east section of Colwell Bay, which Freshwater Parish Council is installing.