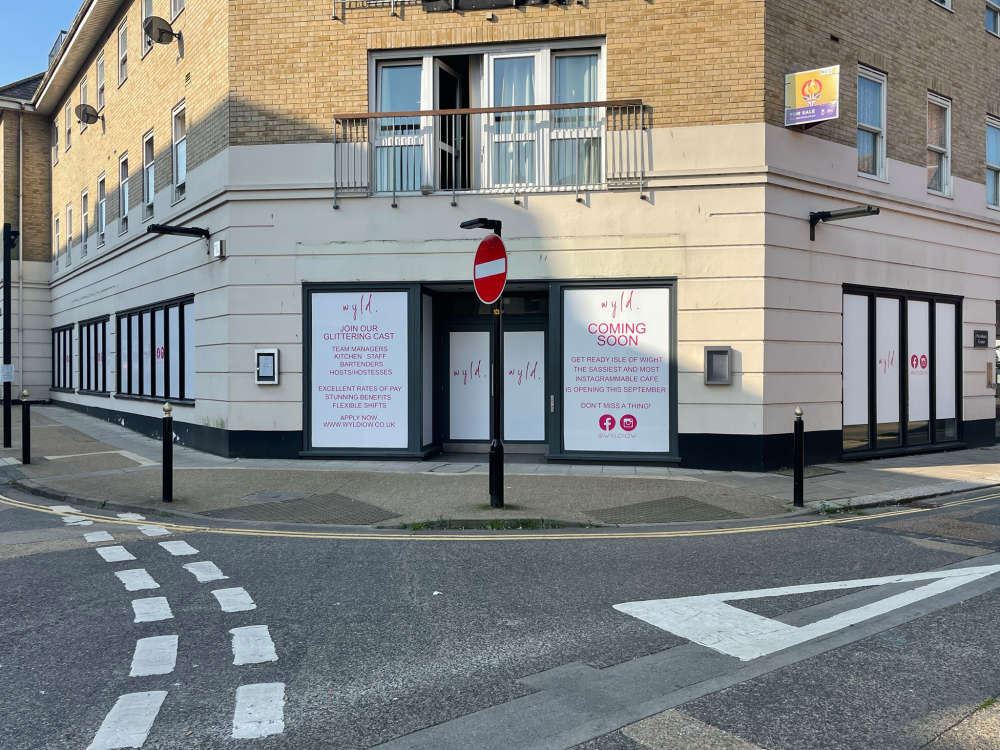 Photo from Josh Peverley (C).
A new bar and restaurant looks set to open at Newport's former Pizza Express in September.
Josh Peverley, who is behind the plans, has been granted permission to change the building's signage to the bar's new name — Wyld.
The building itself has been given a full "refresh", with new flooring, seating booths and shimmering 'selfie' walls.
And there will also be a signs which include the French phrase 'celebrate every day', and say 'Cafe/Bar/Restaurant'.
A number of objections had been made to plans, with concerns raised over "disturbance" to nearby residents.
An application to change the use of the premises wasn't needed however, as Wyld will operate within the parameters of the current usage.
Speaking to Isle of Wight Radio, Mr Peverley said:
"We're full steam ahead towards opening now and aiming for September.
"I know there was a lot of confusion before, so we're going for the 'Instagrammable' Cafe/Restaurant/Bar with the name Wyld offering a range of food/sharing dishes, eye catching cocktails and the perfect destination for date nights, socialising and afternoon tea with many photo opportunities throughout."
The building, in Pyle Street, has been left empty since Pizza Express shut its doors in August.
It was part of plans announced by the food chain to cut more than 1,000 jobs.
Mr Peverley is hoping Wyld will be the Island's "sassiest and most Instagrammable" place to dine out.