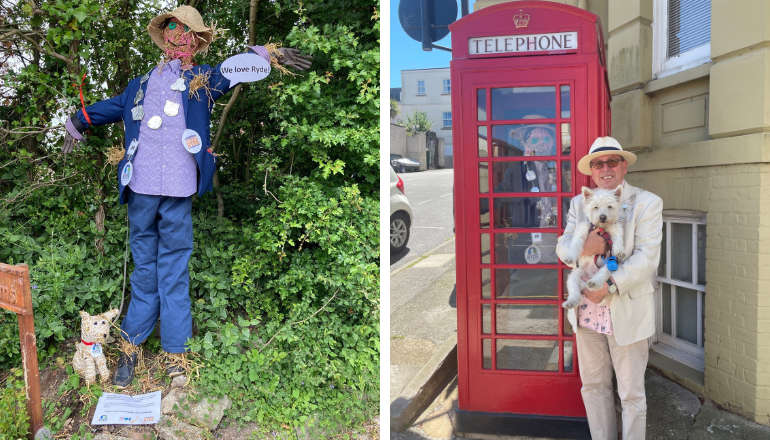 An eye-catching figure has returned to Ryde after his expedition to the Chillerton and Rookley Scarecrow Festival.
The 'Mayorcrow' - created by young people from Network Ryde to spread the message of 'We Love Ryde' - was created as a tribute to Mayor Michael Lilley and his dog Muddie.
The Mayorcrow has now taken up temporary residency in Lind Street phone box in Ryde.
A spokesperson for Network Ryde said:
'It was so much fun making the Mayor into a scarecrow with his trusty dog Muddie by his side.
"We enjoyed being part of the Scarecrow Festival and spreading a little bit of our Ryde magic to Chillerton."
Mayor Michael Lilley added:
"I laughed so much when I saw Mayorcrow and his dog. I have no idea who it resembles!
"It is fantastic and demonstrates that a sense of humour and having fun is a big part of the identity of Ryde.
"Network Ryde is the jewel in the Crown of Ryde Town Council services - our young people are our future and they are very talented."
Once the Mayorcrow finishes his stint in the Lind Street Phone box, Network Ryde hope he can be rehomed at their allotment.