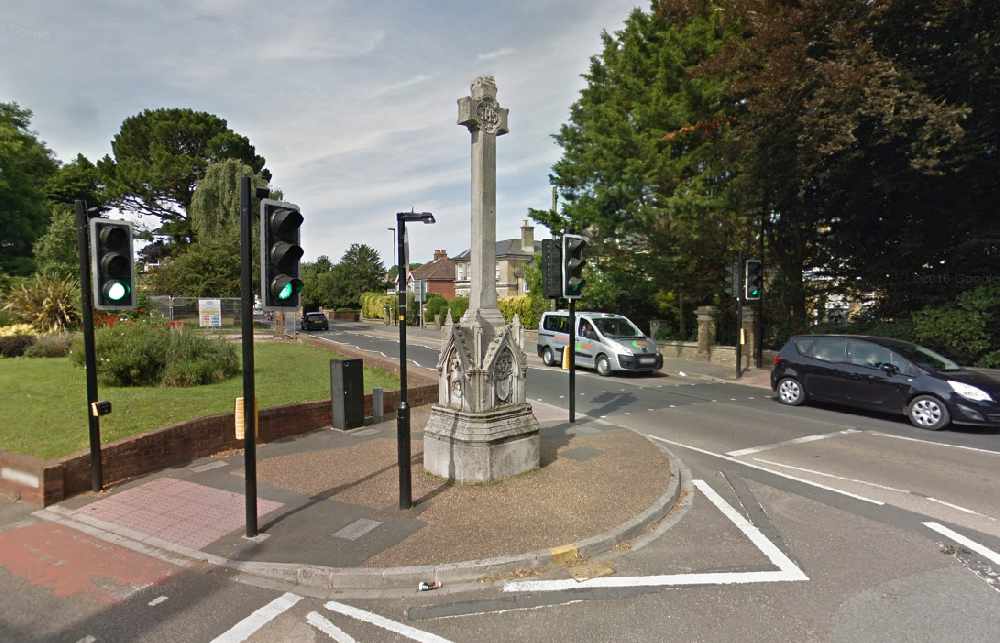 Photo from Google Maps.
A man has been arrested after damage was caused to a memorial near Carisbrooke this afternoon (Friday).
Police say offensive words have been put on the memorial, and they have requested for it to be cleaned as soon as possible.
Hampshire Constabulary says officers were called to the junction of Carisbrooke Road and Castle Road earlier today.
Posting on Facebook, Isle of Wight Police said:
"What the offender didn't realise is that Sgt Winchester (who was off duty at the time) was watching him cause the damage 🙈.
"Sgt Winchester approached the male and arrested him, whilst asking for assistance from my team. In making this arrest, Sgt Winchester was wearing his 👟 of choice at the time, flip flops 😅. Despite this the offender was not given the chance to run off and was swiftly detained.
"On a serious note, any damage to public property is not acceptable and this incident will be dealt with accordingly."
This is an isolated incident, according to police.
A man has been detained.