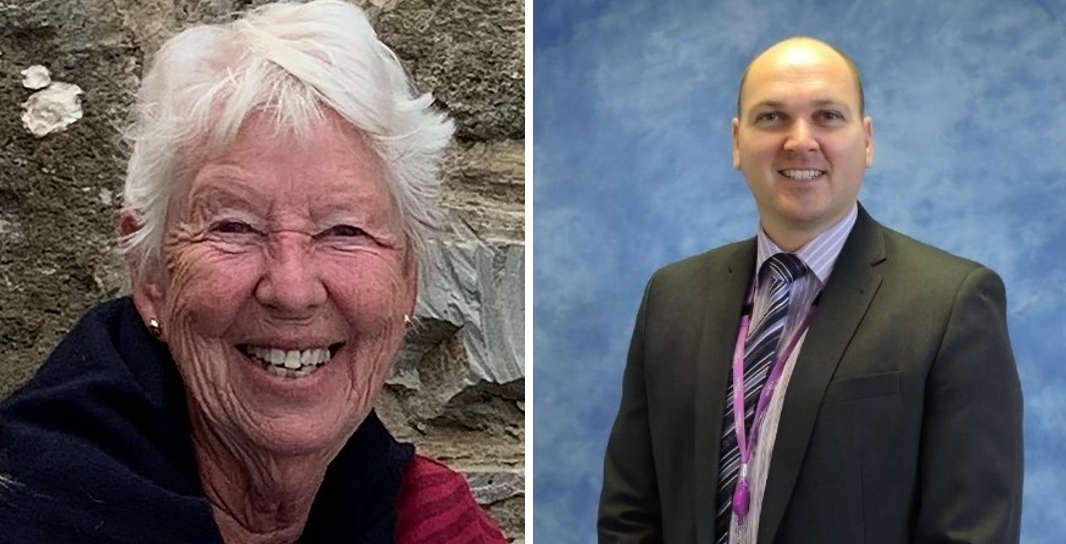 Two Isle of Wight residents have been named in the New Year's Honours list.
84-year-old Diane Foxley says she is "absolutely amazed" to be receiving a British Empire Medal - or BEM.
The Seaview resident is being recognised for her work in the community, which includes keeping the lifeline shop open during the pandemic.
It was formed five years ago following the closure of the village's last remaining store. Mainly run by volunteers, it has proved to be a vital resource to the community ever since.
Speaking to Isle of Wight Radio, Diane said:
"[When the little grocery shop shut] we decided something had to be done, that people shouldn't have to rely on the supermarket for papers.
"It's a corner shop really so we stock all the basic things like bread, milk, cheese and as much as possible we try and get local produce.
"We really came in to our own during the pandemic because we were able to stay open. The volunteers were very good and we've been open the whole time.
"We're open 364 days of the year. Christmas Day is the only day we shut."
Over the last year Diane, who was a parish councillor for more than ten years, has had to self-isolate and shield because of her age, but she hasn't let it stop her continuing her work.
She said:
"It's amazing what you can do with Zoom and WhatsApp. I think it would have been absolutely appalling if we hadn't been able to use the technical things to get hold of people and keep the people who were isolating sane as well!"
Another Islander to feature in the list is Isle of Wight Council employee, Ian Lloyd.
Mr Lloyd, the council's strategic manager for partnerships and support services in adult social care, led the set-up and delivery of the Covid-19 helpline and 26-strong community hub response, throughout the pandemic that provided tailored support to over 10,500 shielded Island residents.
Of his honour, Mr Lloyd said:
"Being a local Isle of Wight lad who is very passionate about this Island and its community, I am immensely proud of the amazing efforts and willingness of so many staff, voluntary community partners and volunteers alike.
"My hope is those vulnerable residents of our community feel 'we' went some way in making a difference to them in their time of need, that we can all be proud of as a community."
"This honour is as much about the many people who worked with me for the Island's response, as it is for me."
Thousands of Islanders have benefitted from the initiatives, with around 11,150 calls made to the helpline alone.
Council chief executive John Metcalfe added:
"Ian has the ability to inspire colleagues to be the best that they can be.
"He has led with sensitivity and provided clarity in direction to ensure the most vulnerable members of our community received the care and support they needed."