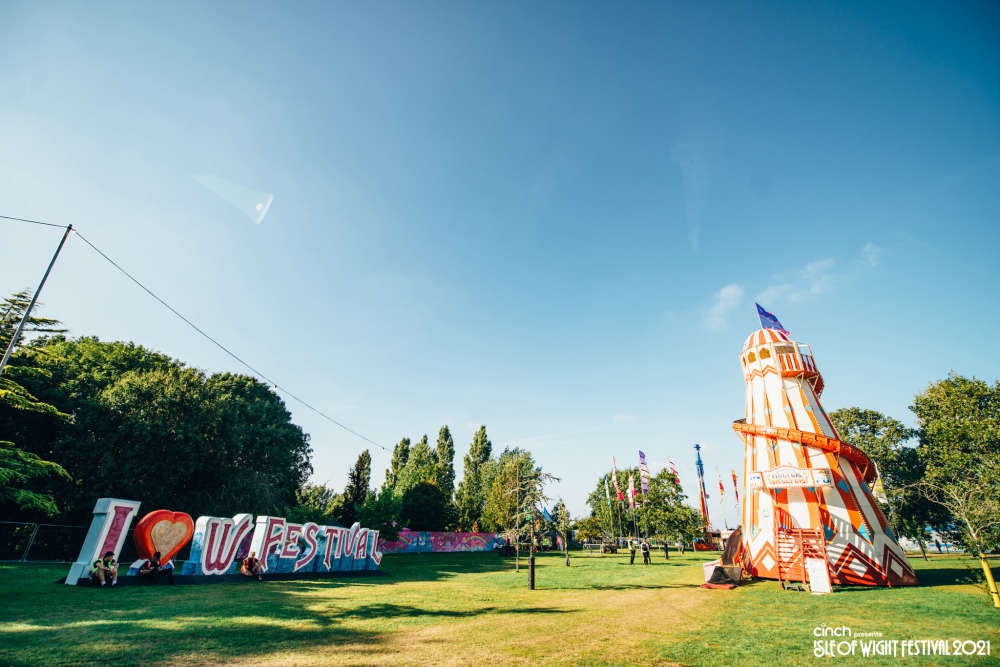 The Isle of Wight is included in a Met Office Level Three heat alert over the Isle of Wight Festival weekend.
Forecasters say there is a 90 per cent probability of Heat-Health Alert criteria being met between midnight on Friday (17) and midnight on Sunday (19).
Yesterday (Tuesday) a Level Two heat alert was put in place for the Island over that period, but that has since been upgraded.
The Met Office said:
"The peak of the heat is expected on Friday, with daytime maxima likely to reach into the low to mid-30s of Celsius across large parts of central and southern England.
"Another warm night is expected in similar parts on Friday night before cooler and fresher conditions arrive during Saturday.
"There remains uncertainty in regards to the speed of progression of cooler conditions arriving from the north and west over the weekend.
"A slower outcome may allow for the very warm or hot conditions to persist across far southern areas on Saturday, before a more definitive return to more seasonable temperatures for all regions of England by Sunday."
The Isle of Wight Met Service said yesterday "it seems likely" that showers will develop overnight Saturday, into Sunday.
The Isle of Wight Council is advising festival-goers drink plenty of water over the weekend.
The top ways for staying safe when the heat arrives are to:
look out for others, especially older people, young children and babies and those with underlying health conditions
close curtains on rooms that face the sun to keep indoor spaces cooler and remember it may be cooler outdoors than indoors
turn off lights or electrical items that are not in use to keep rooms as cool as possible;
drink plenty of fluids and avoid excess alcohol
never leave anyone in a closed, parked vehicle, especially infants, young children or animals;
try to keep out of the sun between 11am to 3pm
take care and follow local safety advice, if you are going into the water to cool down
walk in the shade, apply sunscreen and wear a hat, if you have to go out in the heat
avoid physical exertion in the hottest parts of the day
wear light, loose fitting cotton clothes
make sure you take water with you, if you are travelling