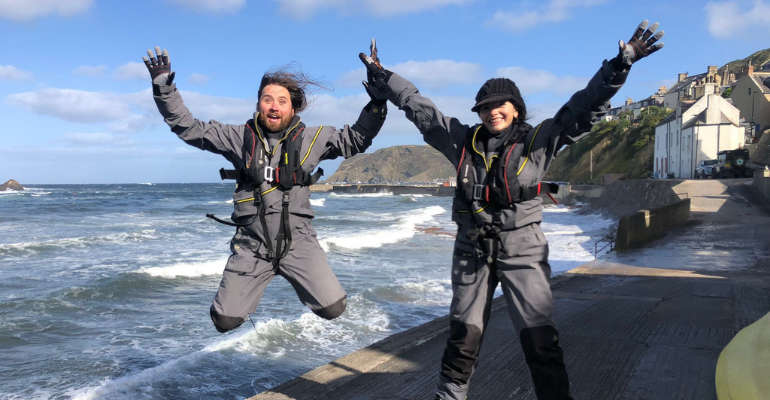 An Isle of Wight couple have completed work on their latest documentary, aiming to spread awareness of a marine charity and its work.
Husband and wife filmmaking team, Greg and Felicity Hawthorn, have released a two-part documentary after travelling to the Moray Firth in Scotland.
Once there they spent ten days working and filming with the Cetacean Research and Rescue Unit, a charity which studies and works to rescue whales, dolphins and porpoises in the Moray Firth and beyond.
Seeking Cetaceans in Scotland, which is now available on DVD, shows the work the team does and features clips from the rescue of a herring gull which the pair carried out on the Island this summer.
Greg and Felicity are donating £5 from each DVD sold to the charity to support their work.
Greg said:
"We managed to raise about £700 for the charity in 2020 with an online campaign and events, so we leapt at the chance to find out more about what the charity does, and to work and train with them.
"They had a hard year in 2020 but kept going, so we are very pleased to be able to raise some money to help them keep up the great work they do."