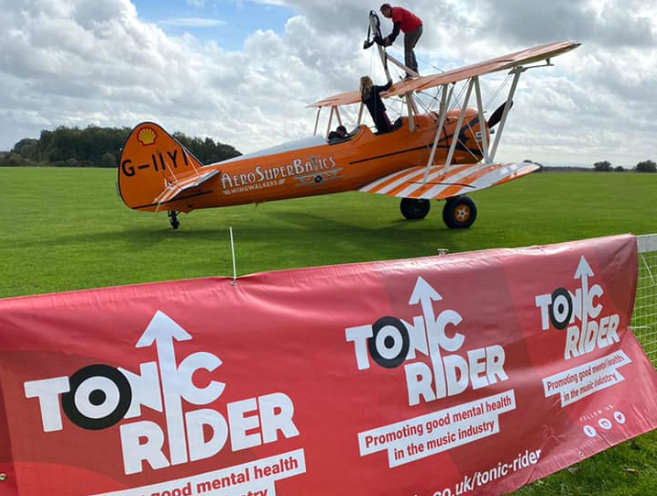 Isle of Wight rapper, Levi Collins, is set to strap himself to a plane to raise money for charity.
It's not the first time Levi has carried out a daredevil act in the name of charity - and he hopes his efforts can once again support the Tonic Music for Mental Health campaign.
The 31-year-old will join Tonic Music For Mental Health patron and Dub Pistols frontman, Barry Ashworth, as he takes his team to the skies for the charity's fourth annual flagship fundraiser - Barry Ashworth's Flying Circus - aiming to raise £18,000.
The Flying Circus will see each wing walker on top of a Boeing Stearman Biplane, performing a series of fly pasts, zoom climbs, steep dives and banks and even loop-the-loops.
And, in a bid to raise extra funds, Levi will join other artists from Mayfield Records at a live music event this Saturday (25) between 12-4pm at the Frank Sorrell Centre, Prince Albert Road in Southsea. It is free to attend.
Barry also has a festival in Winchester in September, called Mucky Weekender, which many Islanders will be attending to see Barry and Levi performing together.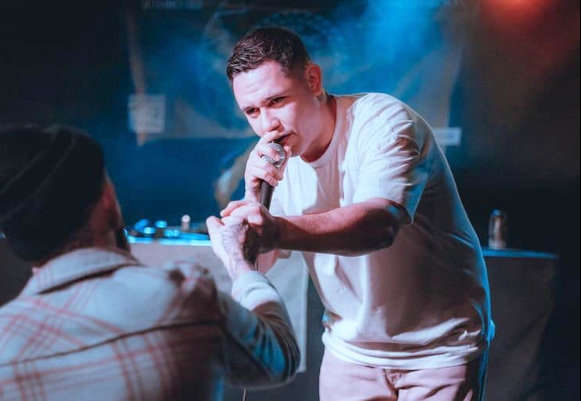 Levi, who will wing walk for the third time on July 5, said:
"Tonic has helped me develop a better understanding of mental health. It has provided courses and peer groups which have had a positive impact in my life of music. That's why I will always continue to support them and fundraise/perform and strap myself to a plane for Barry Ashworth's Flying Circus again, because that's what it means to me."
Barry said:
"I'm honoured to launch my Flying Circus Fundraiser this year of all years, because I know the difference it makes to vulnerable people in music, like me, who need help and support to recover as we come out of lockdown.
"I've experienced the darker side of the music industry – addiction, depression, anxiety, and exhaustion, so if my fundraising for Tonic Rider with our wing walk for mental health can help save just one life, it will have been worth every second I have invested."
The fundraiser for Tonic Rider will allow the charity to continue providing free, direct, practical mental health support.
You can donate here - https://www.justgiving.com/fundraising/levicollinsbarrysflyingcircus2022