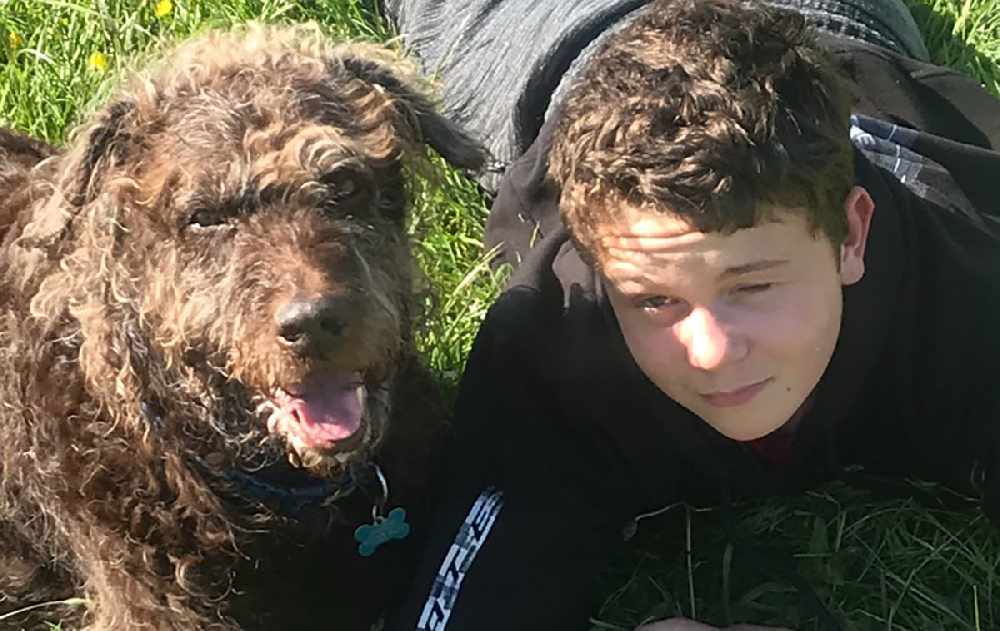 Harry and his dog Tramp
A 15-year-old boy says his "whole world" was in his rucksack - which has gone missing in Ryde.
Harry, who has autism, is desperate for it to be returned after he left it in the carpark of the Tesco in Ryde yesterday (Thursday).
The black, Snoopy rucksack - which is said to look slightly 'tattered' went missing from around 2pm.
His Mother Tessa says it was allegedly picked up by some men in a blue transit van - but she is hopeful they will "do the right thing".
Harry, who lives in Wootton is currently looking for it today (Friday).
He says he just wants the photos of his dog Tramp - who passed away recently - returned.
He told Isle of Wight Radio:
"So there's my dog who recently passed away and a lot of my photos I have of him were on that phone. So even if I don't get the phone back I would like those photos back because I loved him a lot.
"Both of my dogs we lost them within six weeks of each other and nearly all my photos of both of them are on that phone".
According to Harry's Mum the bag contains air pods, an iPhone and iPad - among other sentimental items such as a key ring which was a present from his Brother - as well as a present he had bought for a friend.
A picture of the bag can be seen below.