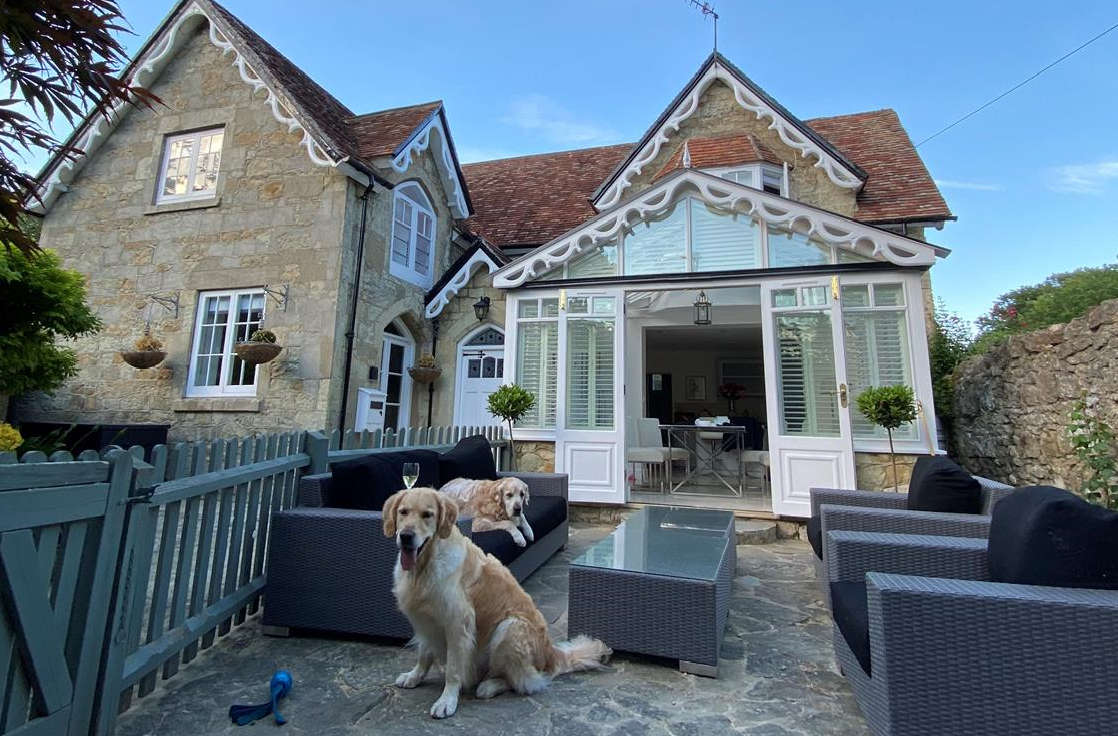 A holiday cottage in Bonchurch has been awarded a commendation for Dog Friendly Business of the Year in the 2021/2022 Beautiful South Awards.
Haviland Cottage, located on Madeira Road, offers guests a dedicated dog snug, complete with a day-bed, dog beds, a watering station and even a smart TV.
The recently restored period property also has plenty of popular dog walks on its doorstep.
Owner, Alan Cartwright, said:
"We breed golden retrievers and we bought the house with our dogs in mind. It's got big gardens and it's about 600 metre walk to the beach, down the hill.
"What we've done is we've actually made one of the bedrooms a dog bedroom and because of that it's actually a bit of a luxury place for dogs. The house is really lovely, and really clean.
"The Beautiful South Awards actually commended us as the dog friendly business of the year, which is great in our second year of operation. So we're very pleased about that.
"What's really good on the Island is there's so many places you can take your dogs from pubs to coffee houses and beaches."