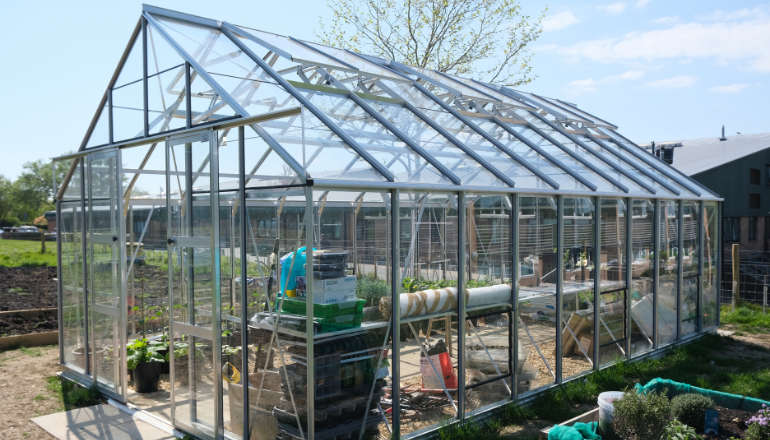 Visitors to Medina College are likely to find their glass half full when they set eyes upon the faculty's latest addition.
Isle of Wight businesses APS Produce Group and P3P Partners joined forces to donate a custom designed and built 12ft x 20ft glasshouse to the college — constructed onsite by Cambridge HOK — ahead of the launch of the IGCSE in Agriculture this September.
The specialist and impressive structure allows students at the school to grow plants in a protected area where specific conditions can be maintained to ensure the highest efficiency.
Students will be able to grow plants in the glasshouse all year round, which will hugely support them throughout the GCSE course and potential further education studies.
The structure has been constructed on a piece of land on the school site which has been specifically developed as a farming plot. Students are currently growing a variety of tomatoes, peppers, squashes and herbs in it.

Executive Headteacher for the Isle of Wight Education Federation and Head of School at Medina College, Matthew Parr-Burman, said:
"This resource will make such a difference to their studies and provide them with experiences to enhance their learning massively.
"It has been fantastic to see how excited the students are to get involved with using the glasshouse already.
"We can't wait to literally taste the fruits of their labour this summer!"