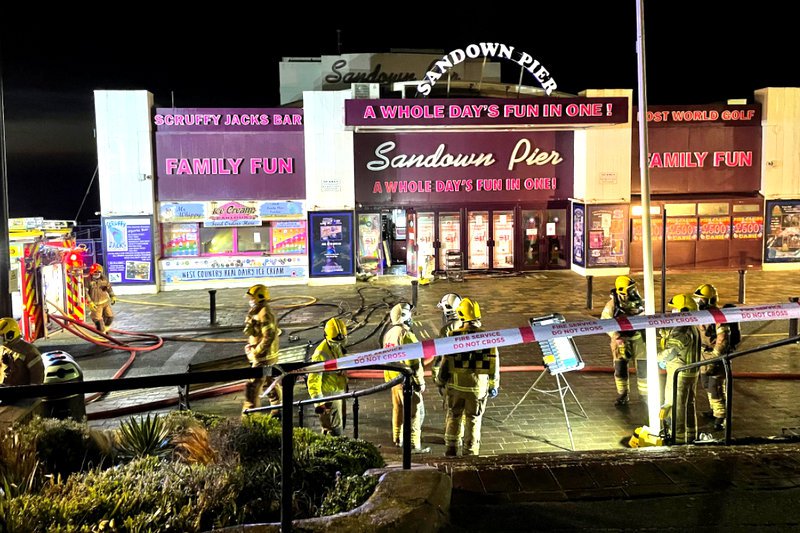 Photo by Richard Ware
BREAKING NEWS: Firefighters have been called to a fire in a shop on Sandown Pier this morning (Tuesday).
Crews from Sandown, Shaklin, Ryde and Ventnor - along with the Aerial Ladder Platform are in attendance.
VIDEO
BREAKING: Fire has broken out inside a shop on Sandown Pier this morning (Tues). Read more: https://www.iwradio.co.uk/news/isle-of-wight-news/fire-breaks-out-in-shop-on-sandown-pier/

Posted by Isle of Wight Radio on Monday, February 22, 2021
The fire service said it was called to reports of smoke pouring from an ice cream parlour at the front of the pier, just after 4am.
Bembridge Coastguard is also in attendance to assist with scene safety.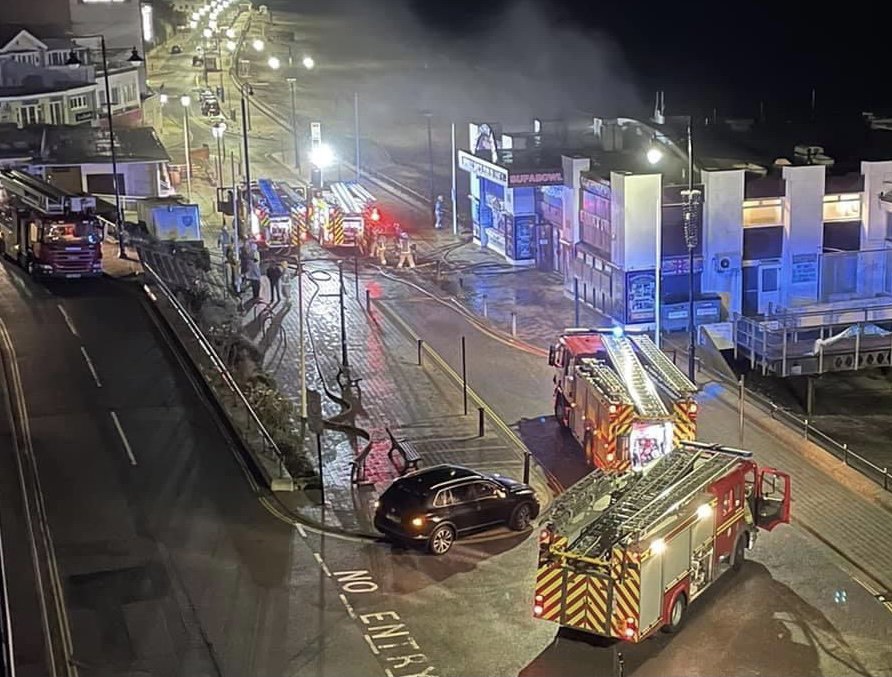 Photo by Richard Ware
Ten breathing apparatus have been used, along with three hose reel jets, to put out the fire and to stop it spreading further.
The historic Island landmark first opened in 1879.
📟 CALLOUT 04:35 23/02/2021 sent to support @hfrs_control with a Fire in a shop on Sandown Pier. On scene within 7 minutes and provided safety cover. Excellent work from the Fire Service, early intervention from them prevented fire spread 👍 pic.twitter.com/74LJ21AgD3

— Bembridge Coastguard Rescue Team (@BembridgeCRT) February 23, 2021