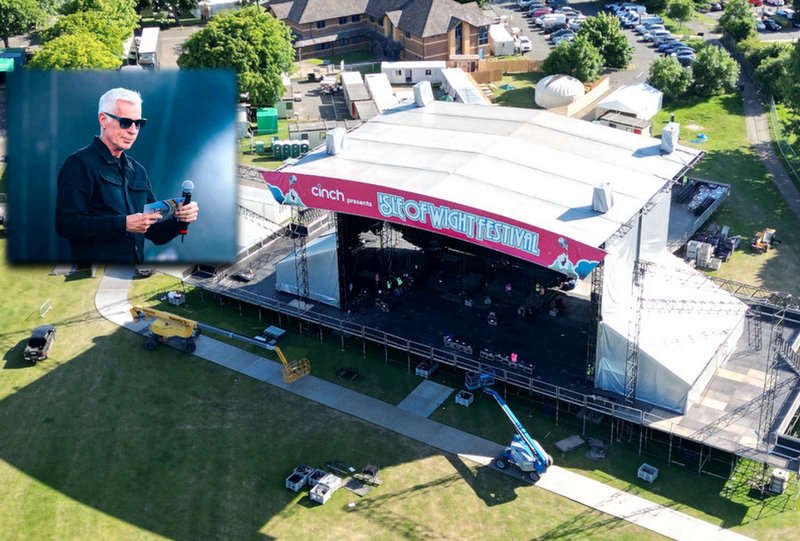 Isle of Wight Festival organiser, John Giddings, wants everyone who is attending the event to have a great weekend, be safe and stay hydrated as temperatures look set to climb.
This year's music extravaganza kicks off tomorrow (Thursday) for campers, with Heather Small and the Happy Mondays performing in the Big Top.
John joined Paul, Hayley and Jamie on the Topping in the Morning breakfast show this morning.
He said:
"The festival site is virtually ready. We got a load of stuff in before the Platinum Jubilee Weekend to avoid any problems. I know some other events across the country are having problems with fencing and Portakabins, but we are ahead of the game, and we are very happy with it.
"We have virtually sold out, but we do have some tickets available on the door. People on the Isle of Wight have been buying more and more in the last couple of weeks, which speaks for itself, really. Even though the cost of living is rising, people still want to enjoy themselves."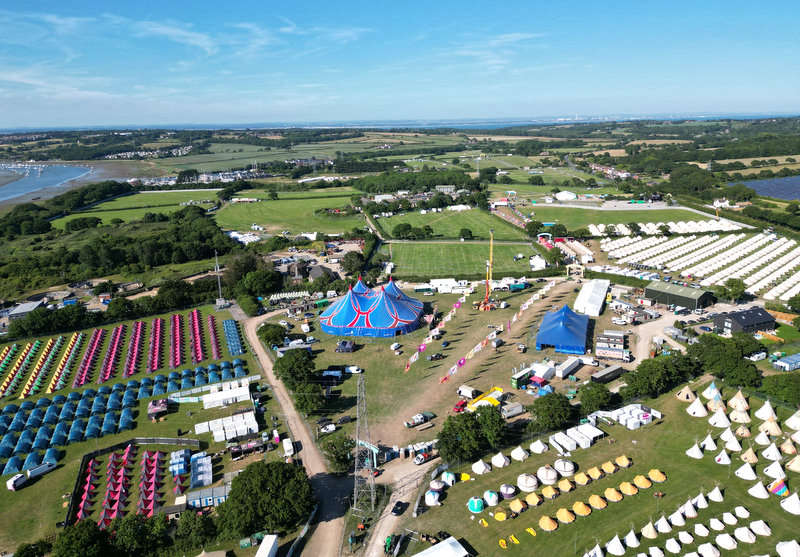 (Credit: Liam Rose)
With just one day to go until the event kicks off, how is John feeling?
"It's a nervous excitement. But I also feel a bit jittery, just praying that everything all works out that we've worked so hard for.
"There are 15 stages, 150 bands and so much fun to be had. There are new bits and old bits throughout the site - and some bits I haven't told anyone about yet. Left and right, there are different experiences. I love it."
Isle of Wight Festival organiser, John Giddings, joins us live in the studio! 🤩🎤

Posted by Isle of Wight Radio on Wednesday, June 15, 2022
On Friday, Madness, Chic and Nile Rodgers, Craig David and Lewis Capaldi are all set to perform, while Kasabian, Shaggy, Pete Tong and Nathan Dawe will play on Saturday - with Muse, Tom Grennan, Rudimental and Wet Leg among the Sunday acts.
Meanwhile, the Isle of Wight is included in a Met Office Level Three heat alert over the weekend.
Forecasters say there is a 90 per cent probability of Heat-Health Alert criteria being met between midnight on Friday (17) and midnight on Sunday (19). Yesterday (Tuesday) a Level Two heat alert was put in place for the Island over that period, but that has since been upgraded.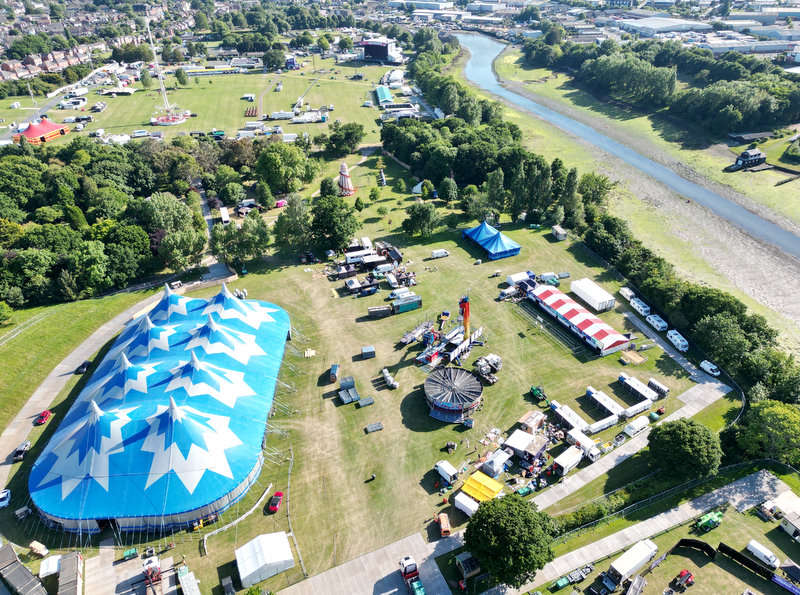 (Credit: Liam Rose)
John continued:
"You have to protect yourself from the weather - all kinds of weather. The forecast looks incredible. I hope the weather holds for everyone's sake, but there could be a rain shower. Be careful with yourself and other people. Don't drink too much [alcohol], but keep hydrated. I just want people to be sensible and to enjoy themselves.
"I want everyone to bring suncream and also layered clothing, as it still gets cooler at night.
"People need to be aware that we don't let plastic bottles in. Bring an empty reusable bottle that you can put water in, because there are taps around the site. You have got to look after yourself - we don't want loads of people with heatstroke."
John Giddings - Isle of Wight Festival organiser - joins us live on Topping in the Morning!

Posted by Isle of Wight Radio on Wednesday, June 15, 2022
The Red Arrows and a Battle of Britain Memorial Flight are set to wow Isle of Wight Festival-goers.
As previously reported, the Red Arrows will take to the skies above the festival site at around 6pm on Friday (17).
Attendees of the Isle of Wight Festival are also being encouraged to join in with this year's fancy dress theme - 'Sirens & Sailors - The Life Aquatic'!
Festival organisers want to turn Seaclose Park into a marine paradise with the official theme.
Whether that's mythical creatures from the deep, a big red lobster, a starry eyed shark or a shanty singing sailor…the choices are endless!
Those in costume should head to Strawberry Fields at 1.30pm on Saturday (18), where the best dressed will be crowned - and the winner will receive an exclusive backstage champagne picnic!