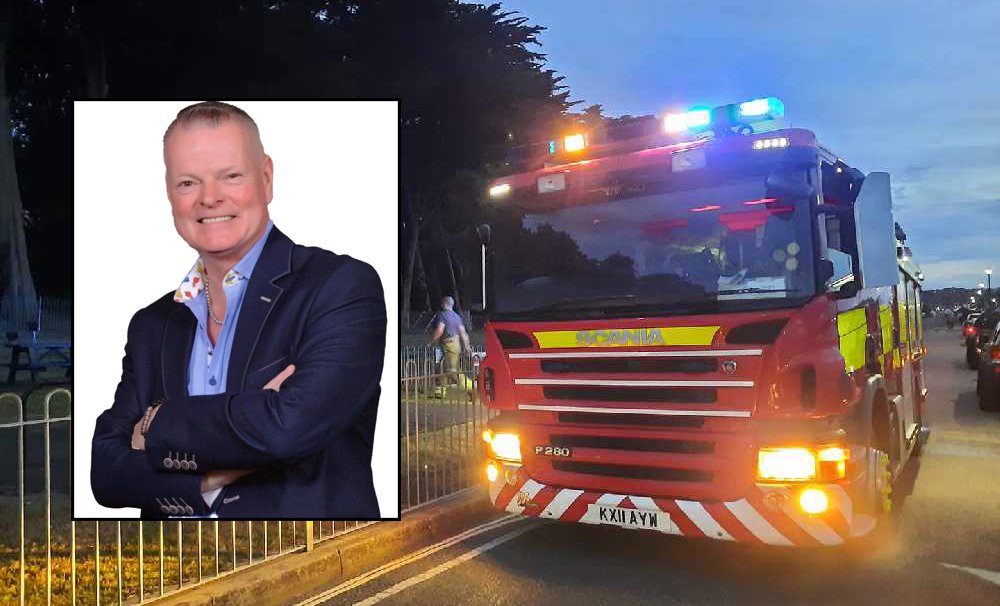 A number of fires in the area of East Cowes in the past few weeks has provoked a message from an East Cowes Councillor urging people to refrain from lighting fires in the town's woodland and open spaces.
As previously reported, multiple fires have been attended to and extinguished by the Isle of Wight Fire and Rescue service in the past month.
Councillor Karl Love has released a message for members of the community regarding the potential dangers caused by even the smallest of fire.
Cllr Love said:
"East Cowes Esplanade has seen a significant increase in the number of people enjoying it, however on a number of occasions I have had to ask individuals to put out and extinguish fires which were located in dangerous positions in the woods itself.
"There have also been a number of fires lit on the beach and, whilst some people might think that that is safe, the embers from a fire can be blown into the woods which at this time of year is tinder dry.
"I have repeatedly published materials online and in newsletters asking people to refrain from making fires.
"The woodland along East Cowes Esplanade is a protected ancient woods and even a small fire could result in creating something more dangerous."
His comments come as an East Cowes fire appliance extinguished a fire in woodland along the Esplanade yesterday (Saturday).
He added:
"One might think that the activity of building fires is something that young people do but I was I have observed on several occasions it is the green practice of adults to collect wood from the woods and then create a bonfire on the beach.
"On this occasion, it is reported that the fire was in the woods and unguarded by any individual.
"It could've led to something much more significant and I'm grateful to the Fire service for responding.
"I shall be advising our community police to take a look at the footage which covers the entire length of the Esplanade, using a fisheye camera, observing as far as can be seen towards Castle point in the play area extending towards the town of East Cowes.
"The camera was put in place earlier this year following incidents of fire last year and broken glass in the paddling pool."