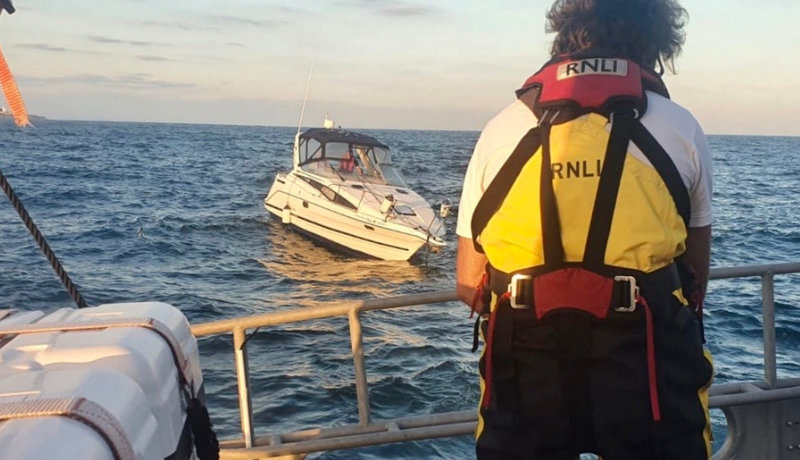 Yarmouth Lifeboat was tasked to launch by HM Coastguard to a nine-metre motor yacht with engine failure last night (Thursday) - in the crew's second call-out of the night.
Yarmouth RNLI's volunteer crew responded to their pagers within half an hour of returning to station from an earlier incident.
They quickly headed west out of the Solent to search for a motor cruiser, with two persons on board, that had broken down approximately two and half miles south of Blackgang Chine.
A dutch sailing yacht had initially gone to the aid of the casualty and established a tow.
Once on scene, Yarmouth RNLI took over the tow and made the motor yacht secure for the three-hour journey back to Yarmouth.
On arrival back in Yarmouth, the RNLI established an alongside tow in order to secure the motor yacht to one of the harbour's outer moorings, both persons on board were safe and unharmed.
Deputy Coxswain, Pete Lemonious, said:
"It is important to check that your boat is in good mechanical working order and that you have spare fuel before under taking a long passage."
It was the second call out of the evening for the crew after a ten-metre yacht got in difficulty just off Hurst Narrows.
The yacht was suffering from intermittent engine failure but was able to make way under sail while escorted back.