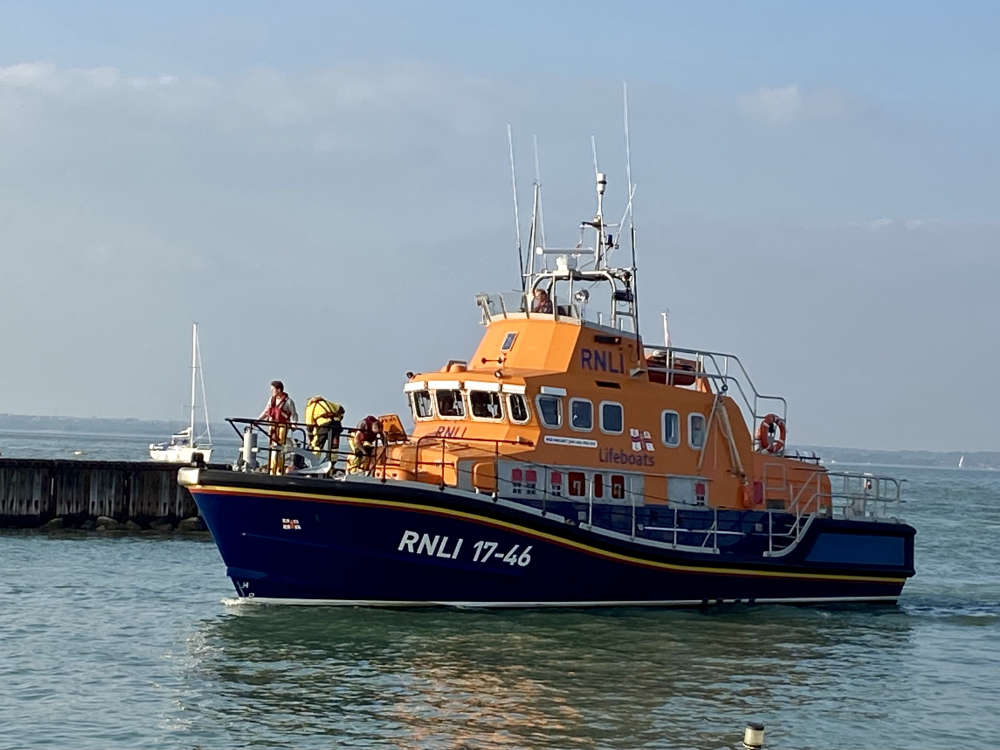 A dog walker has been rescued after falling off the sea wall at Totland.
Yarmouth RNLI launched using the relief Severn Class all weather lifeboat (ALB), RNLB Margaret Joan and Fred Nye, after being requested by HM Coastguard yesterday afternoon at 4.32pm(Tuesday).
The RNLI volunteer crew arrived quickly on scene just off Totland Pier, to meet The Needles Coastguard Rescue Team.
The female walker was assisted and stabilised in the water by a rescue swimmer and the coastguard team supported with the dog being transferred to the safety of land.
Due to the sea state and location of the casualty, the coastguard requested the support of Yarmouth RNLI.
Yarmouth's Severn Class lifeboat deployed their smaller 'Y' class inflatable boat in order to access the woman, who was stranded close to the shoreline; she was then transferred to the safety of the lifeboat. Once on board, the casualty was assessed by a first aider and taken by the ALB to Yarmouth Harbour where she was well enough to be handed into the care of a relative.
Coxswain, Howard Lester, said:
"Our rescue has had a happy ending with both the dog walker and pet safe and well, but it could have ended very differently.
"Always try to keep your dog on a lead when walking close to edges and cliffs. If they fall in, do not go after them. Call for help immediately on 999 or 112 and ask for the coastguard."
Yarmouth lifeboat returned to her berth and was ready for service at 5.15pm