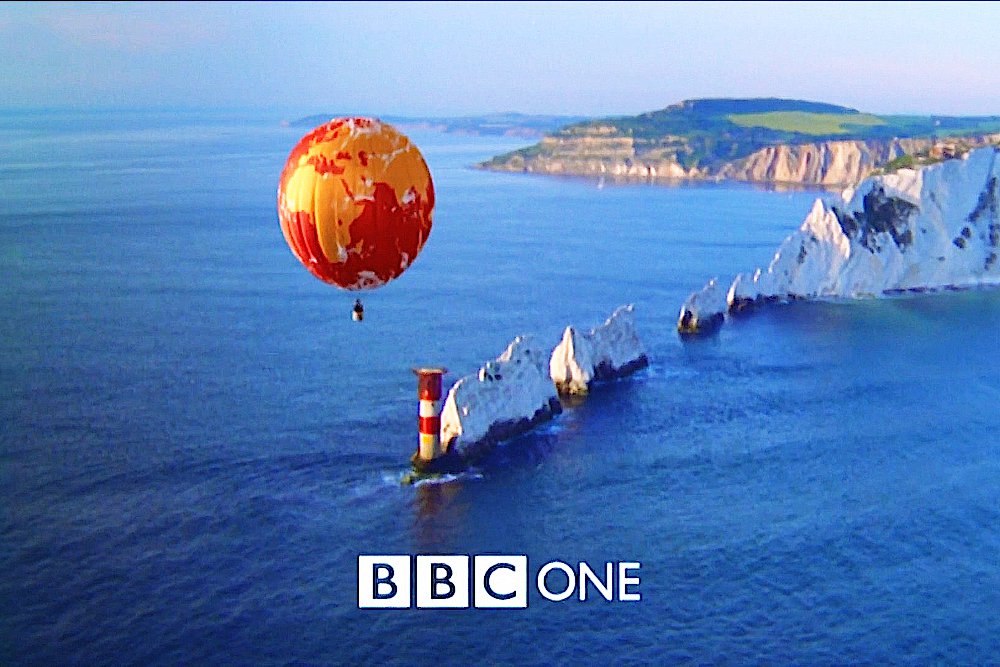 The Needles, as visualised by Martin Lambie-Nairn whose death has been announced
A widely-admired graphic designer and company leader, whose work regularly showed an Isle of Wight landmark to the UK, has died aged 75.
Martin Lambie-Nairn's agency created the short BBC1 film featuring "The Needles" — with a hot-air balloon flying over them.
It was regularly shown for five years, among many other similarly-themed identification films, starting in 1997.
In a long and distinguished career in design, mostly for media especially television broadcast, he was also the co-creator of Spitting Image and created the original Channel 4 logo.
His agency, ML-N, announced on Monday that he had died on Christmas Day, and said:
"Martin was one of the leading graphic designers and creative directors of his generation.
"His exceptional work, kindness and infectious creative spirit touched the lives of so many people.
"He will be hugely missed by everyone who had the privilege to work alongside him over the years."