A Sandown Town Councillor has promised to act on concerns from residents about the potential harm to fish in a canoe lake in the town due to the receding water level.
Concerns were initially raised by local-resident Matthew Sherwood, who uses his own time to support the wildlife at the lake when he observed the water level lowering in the summer heat.
Matthew claims that the problem is one that has resurfaced at the same lake several times over the years, and that previous attempts to rectify the situation have been unsuccessful.
According to measurements of the water level taken by him, approximately only a 6 foot wide strip of 4 inch deep water remains in the lake, as opposed to its usual 16-18 inch depth, prompting concerns for the 'specimen' carp which reside there.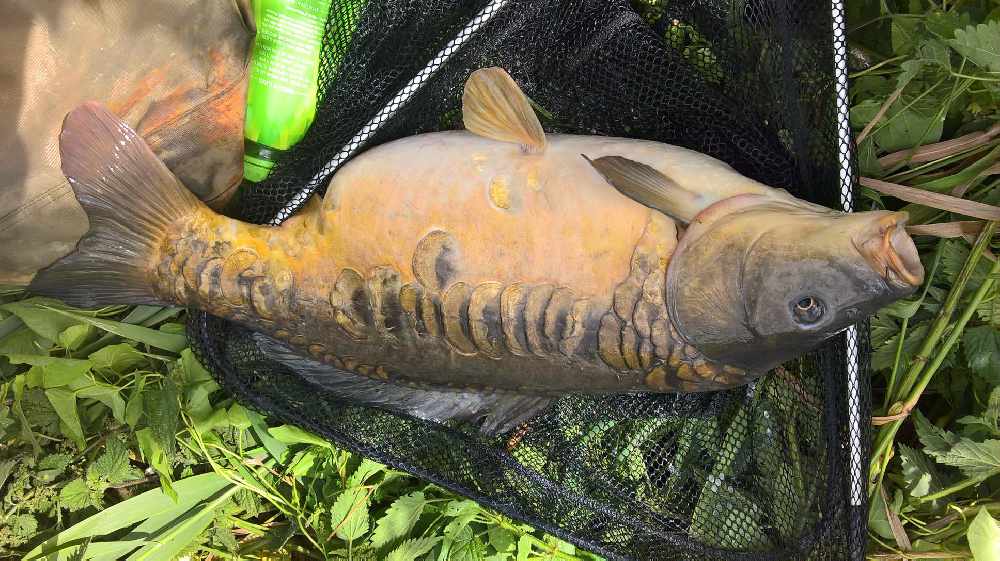 An appeal was initially launched to find anglers with carp nets to rescue the fish from the shallows in order to transfer them to a nearby tributary but hit a stumbling block when it was realised that Environment Agency rules make it illegal to relocate fish without permission.
Other ideas floated in the discussion have been in relation to refilling the lake from the nearby tributary, or with water tenders.
It currently remains unclear as to whether this would feasible, or indeed legal.
A Sandown Town Councillor, Debbie Andre, has responded to several posts and a long series of comments posted on the 'Sandown HUB' Facebook group and has promised to hold a meeting with the Environment Agency to discuss options.
In a comment on the Facebook discussion Debbie said:
"Thank you to everyone who alerted me to this issue.
"Peace and calm have been restored to the Canoe Lake.
"The Environment Agency has been contacted and I will be meeting with them this week to discuss a long term management strategy for this area.
"I appreciate Matthew Sherwood's passion but have been advised by both local experts and the Environment Agency that it is illegal for any individual to take it upon themselves to remove creatures from an area and relocate them without authority to do so.
"Each creature has to be inspected by an authorised expert before being moved. I wouldn't want anyone to endanger either themselves or any aquatic life."
Matthew told Isle of Wight Radio that whilst he believed this is a step forward, he fears the action may come too late for the carp.
Isle of Wight Radio has approached Sandown Town Council, the Environment Agency, and the Isle of Wight Council for comments.