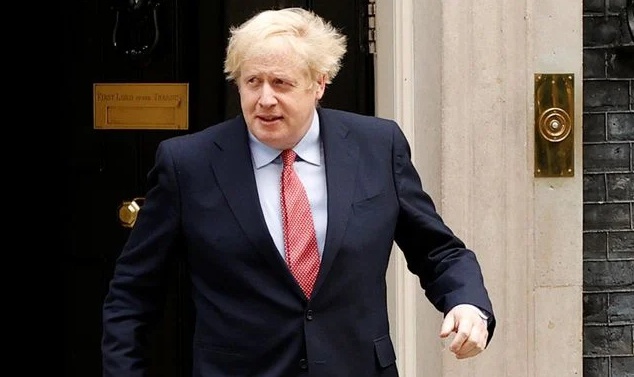 LIVE UPDATES: Local authorities are being given powers to close public spaces and cancel events if there is a risk of a coronavirus outbreak.
Boris Johnson has announced that the Government will be giving more powers to local councils across the UK.
From tomorrow (Saturday) local authorities will have new powers, able to shut public spaces and close down events.
He said this will mean smaller lockdowns can be instigated faster.
He said ministers will be able to shut down whole sectors, local stay at home orders, prevent people leaving areas, reduce size of gatherings beyond national rules and restrict public transport in areas.
He said this may seem unjust for people living near others who are not in lockdown but it is effective.
The prime minister has also revealed that the NHS will receive an extra £3 billion to help cope with a potential second wave in the winter months.
He said that COVID-19 testing will be increased to 500,000 antigen tests a day, 3.5m a week by the end of October to face the challenges of the flu season.
He said he wants to get back to "something closer to normal" - but this is contingent on "staying alert and acting responsibly".
Everyone should use public transport from now, the PM says.
LIVE UPDATES
From 1 August, updates about going to work will be announced. Employers will be given more discretion, which could mean working from home or could mean working from the work place after it is made COVID secure.
Most remaining leisure settings, bowling, skating rinks, casinos and beauticians can resume from August 1.
Nightclubs and soft play areas need to be kept closed.
Wedding receptions for up to 30 people will be allowed.
Outdoor performances can also begin.
From October, large concerts will be allowed.
Dido Harding, head of the track and trace programme, says local authorities and local NHS trusts will work together.
She said people in Leicester have been offered testing at their homes and information in multiple languages has been provided to residents.
She said the new framework will make it easier for test and trace.
An app and backwards contact tracing will be introduced, she said.
She said making sure test and trace is ready for the winter is her and her team's job for the summer.
And she said if you have any symptoms please go and get a test.
Continue to social distance, wear face masks and wash hands
A member of the public asks if the public should be doing more to help to stop the spread.
Mr Johnson says the public needs to continue social distancing, wearing face masks and washing hands to help.
And he said the expansion of test and trace, and the further powers for local authorities will help.
Ms Harding reminds people to go and get a test if you feel any symptoms, and you will get your test back within 24 hours.
PM: We hope families can spend Christmas together
Asked whether families will be able to spend Christmas together, Mr Johnson said it is important "we hope for the best but plan for the worst".
He said:
"The steps we are taking for September, October, November are all conditional on our ability to defeat the virus".
The PM added that that depends on the British public. He said if you look at other countries around the world "we can see what happens if we don't continue to follow the guidance".
He said we have a new panoply of tools to fight it, new local powers, track and trace and testing - but it ultimately depends on the British public adhering to the rules.