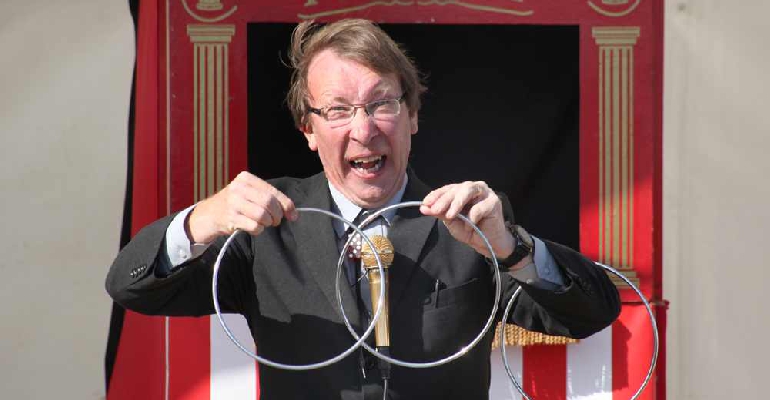 Photo from David Randini - Facebook (C).
An iconic Isle of Wight magician won't be waving his wand in East Cowes and Appley this summer.
Coronavirus has put a stop to David Randini's popular seafront entertainment at the two sites.
Mr Randini said after consultation with the Isle of Wight Council, both venues felt that due to their popularity too many people may turn up.
He said:
"This has been a difficult decision for all involved. When the government announce that outside performance can go ahead our hearts were lifted but it soon became clear that due to safety reasons that they could not go ahead this year. My view is that like the Road Safety Shows I perform, if is saves one life it will be worth it.
"To have given so much pleasure to literally thousands of people of the years has been a great privilege and I look forward to doing it again in the future. I would especially like to thank Jane and Eric at the Shore Side Café East Cowes and Ben and Lana at the Appley Café at Ryde, who host these events.
"The Isle of Wight Steam Railway who have supported them since 2001. And of course all those who have watched these performances throughout the years."
This comes on top of all the other summer events that Mr Randini is involved with being cancelled this summer but he hopes to return next year.
These shows have been a staple of Island life science the early 1990s.
In 2001, they were cut by the council and then reinstated after public protests with support from the Isle of Wight Steam Railway.