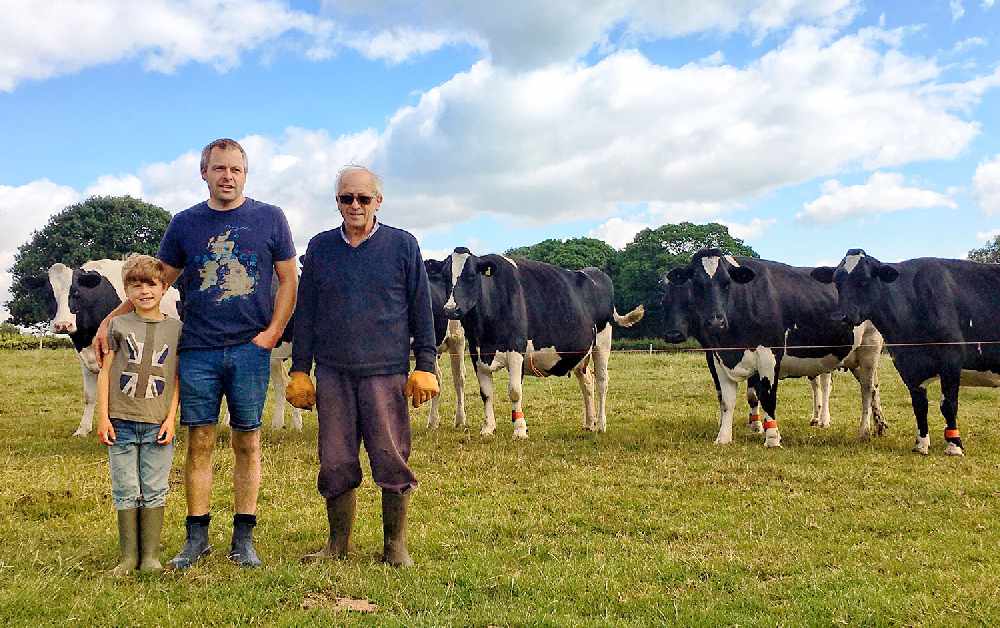 8-year-old Archie who is the fourth generation of farmers at Ryde's Westridge Farm has issued an emotional plea - asking developers to halt plans - which would see his dream of becoming a farmer destroyed.
Westridge Farm is one of just 10 dairy farms left on the Isle of Wight and the Holliday family have been the farm's tenant farmers for over 50 years, but are now facing the potential loss of their home and livelihood.
The Westridge Village Ltd planning application for 475 houses, known as West Acre Park, if passed would mean the permanent loss of their farmland.
Nigel Holliday, Tenant Farmer, said:
"I was brought up here, so I know this landscape, I can see it with my eyes shut and to see it all go, under concrete, breaks my heart."
He added:
"The farmland acts as natural drainage and the development imposes a huge flooding risk. These 475 homes would mean the over development of Ryde and would permanently change this historical natural landscape."
Watch a video by Westridge Farm's Archie here...
It comes as parish councillors branded the development as a 'total disaster' by Parish Councillors, as previously reported
Objections have already been submitted against this application from the Island's MP Bob Seely MP and Mayor of Ryde Michael Lilley. The CPRE and the NFU have also pledged to submit an objection against this planning application.
Have your say and submit your comments to the Isle of Wight Council by Friday 11 September 2020 HERE.