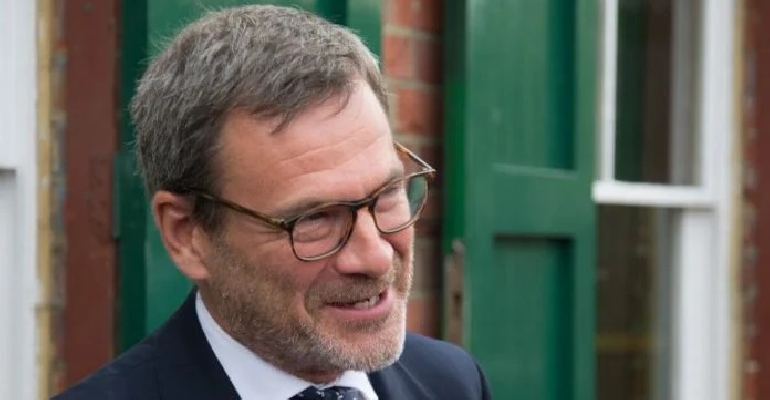 The boss of UK Oil and Gas (UKOG) says he is 'surprised' by the Isle of Wight MP Bob Seely's objection to oil drilling plans — having met him last year to discuss the plans.
In a letter to Mr Seely, Chief Executive of UKOG, Stephen Sanderson, who is seeking permission to drill two exploratory boreholes in Arreton, has rebutted points in Mr Seely's objection — saying the development will be truly out of sight, not cause any material traffic disruption and success at the site would bring jobs, generate wealth and tax revenues.
In his objection, Mr Seely said the Island must consider investment oil drilling 'entirely inappropriate' and he couldn't support any plans that could harm the Isle of Wight's UNESCO Biosphere status.
However, Mr Sanderson said when the oil company met with the MP in Westminster last August Mr Seely said he wouldn't object.
The letter says:
"Your recent objections to our plans at Arreton have come as a great surprise to us.
"We recall from our meeting you mentioned you wouldn't object to our project provided we satisfied key conditions — bring much-needed funds to the Island, ensure the proposed site was visually unobtrusive and complied with all environmental safeguarding policies."
After receiving the letter, Mr Seely said he never agreed to support the application.
He said:
"I have never said I would support the application. I listened to the applicant's argument as I said I would. It is my job to represent the interests of my constituency, not those of applicants.
"Having now seen the submitted application, I consider that the interests of the Isle of Wight are best served by this application being turned down. I am not bound by any pre-application discussions."
Mr Sanderson argues the site on the A3056, the main road from Newport to Sandown, will not disrupt the tourism industry on the Island as UKOG plans to conduct drilling operations between October and April.
He said UKOG will share profit with the community.
"UKOG is very aware that tourism is a key commercial and social contributor to the Island and does not wish to add additional traffic onto the critical road network during peak season.
"We will not industrialise where we operate. We select sites that are well screened and cause little or no disruption to the community and to the ecology and environment."
Speaking directly about the MPs objection, Mr Sanderson said it was worth reminding Mr Seely that 'oil continues to form a key part of the UK's energy mix'.
He said:
"It is therefore hard to understand why such a source of indigenous oil that is temporary by nature, discretely located, plainly in line with the UK Committee on Climate Change's Net Zero plan, provides a lower greenhouse footprint oil source than imports, creates UK jobs and UK tax revenues is "inappropriate."
The Arreton application will close to public comments tomorrow (Friday,) and be determined at a meeting of the Isle of Wight Council's planning committee later in the year.