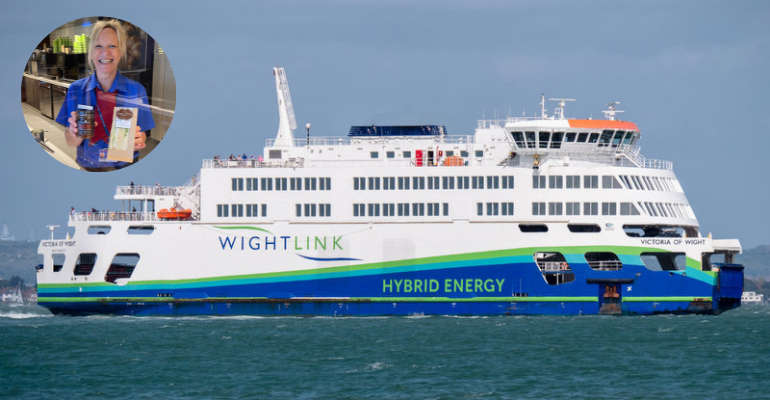 Wightlink has announced it served around 500,000 cups of coffee on its vessels in 2021.
The travel company says it is aiming to help local producers weather the pandemic by continuing its policy of buying from Isle of Wight suppliers.
Regular orders of food and drink for the ferry company's cafés are supporting a dozen Island businesses throughout the Covid-19 crisis.
During 2021, Wightlink bought more than:
Six tonnes of Island Roasted coffee beans (this makes nearly 500,000 cups of coffee)
125,000 litres of milk from Briddlesford Farm Dairy
10,000 slices of cake from Calbourne Classics
140,000 Grace's freshly made sandwiches, toasties and paninis
Wightlink chief executive, Keith Greenfield, said:
"Supporting local suppliers is key to our strategy for the environment as it dramatically reduces food miles.
"Food and drink produced on the Isle of Wight is top quality and our customers love it."
Farmer Paul Griffin at Briddlesford Farm Dairy added:
"During lockdowns, our cows still needed to be cared for and milked twice a day, so our work in the dairy had to carry on.
"Wightlink is one of our biggest customers. We have a strong relationship and are proud to be supplying our milk for the passengers to enjoy."