Paul & Jamie in Barbados


Day 1 - The Flight
We headed to Heathrow early Saturday morning with our bags packed to catch our outbound flight to Bridgetown, Barbados! Once we were at the airport we sailed through check in and security with ease, just with the addition of face masks and plenty of hand gel. Our flight with British Airways was just over 8 and a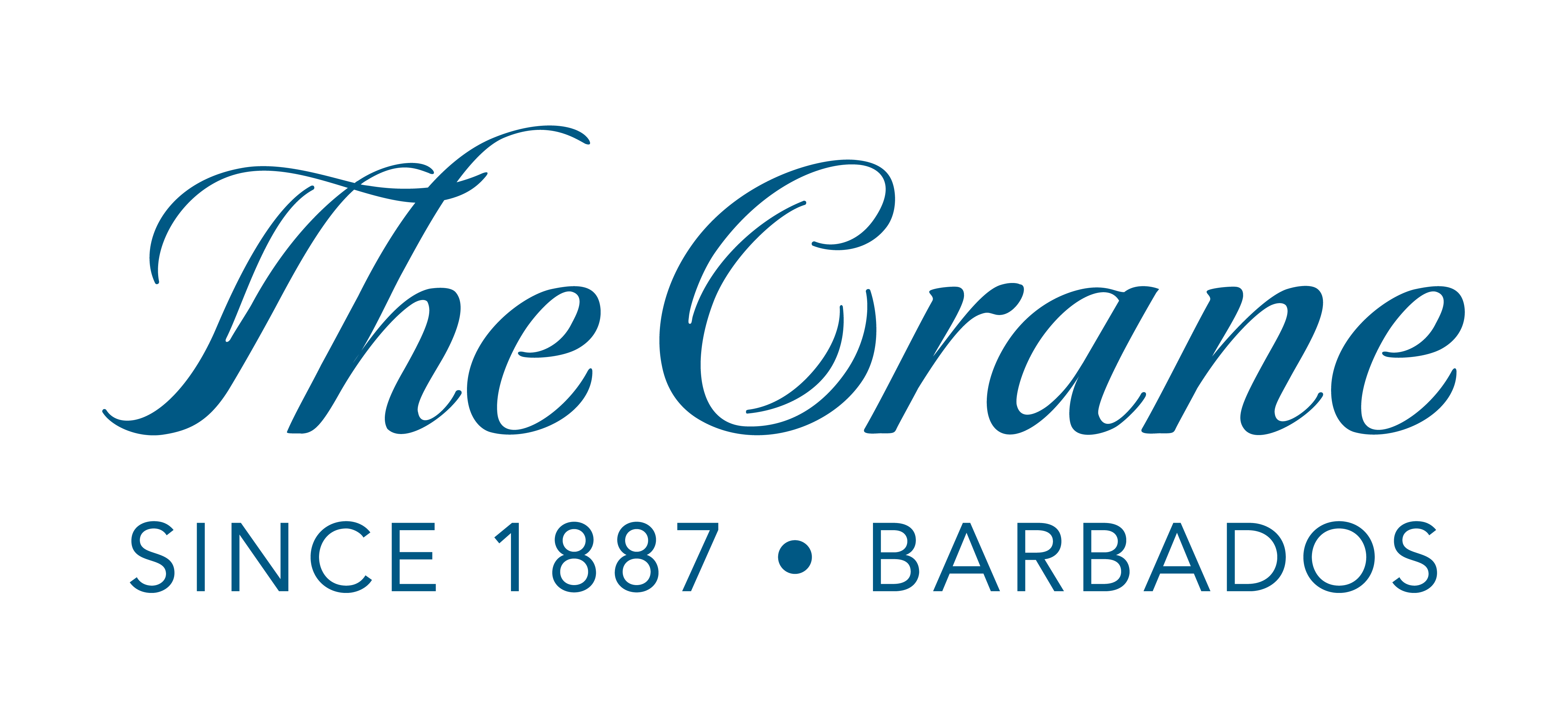 half hours and even though you have to wear your face mask for the entire flight, you actually get used to it very quickly. As soon as we landed in Barbados and stepped off the plane the warm air hit us! Getting through security was pretty easy as we had all of the apps and paperwork printed out to prove we'd had both our vaccines. We then caught our taxi to The Crane Resort which is just a short drive away. Once we arrived we checked in and then headed to their very own onsite Covid testing lab! After a quick nose swab we were given blue wrist bands to show we were awaiting our test results and then taken off to dinner at one of the several amazing restaurants at the resort. Then it was off to bed to get a good night's sleep ready for our adventure to begin!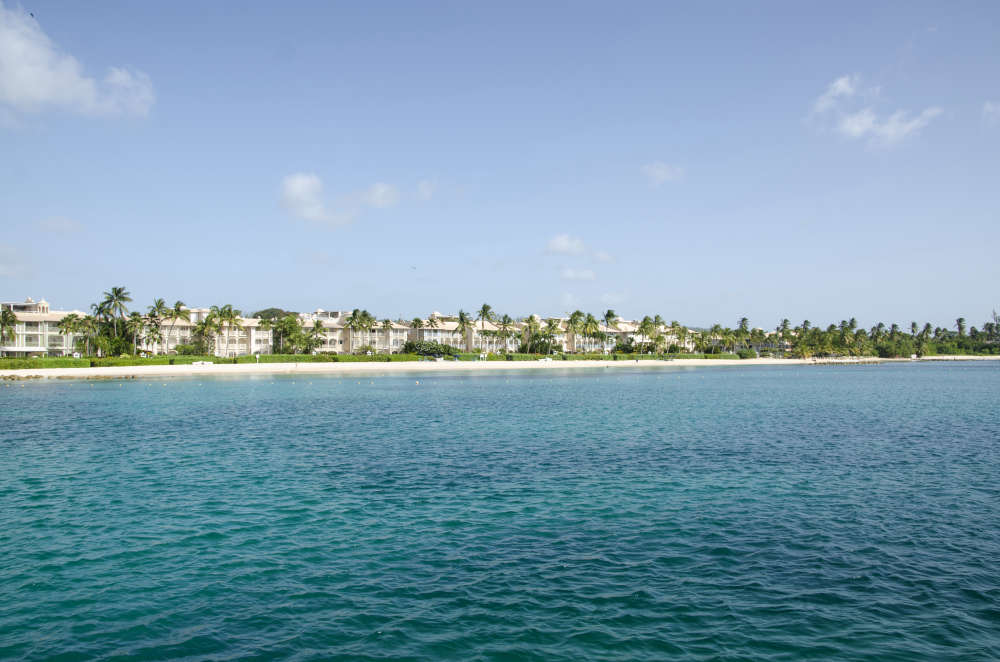 Day 2 - West Coast Sea Cruise
The next morning we woke up to an email from the testing lab of our negative test results. We then headed to the resort reception to exchange our blue wrist bands for green ones... which meant we were good to go! The green band shows we've had negative test results and means we can then access all areas and leave the resort to explore Barbados.
After an amazing all we could eat breakfast, we explored the resort and went for a dip in one of the many pools. We then caught a coach from The Crane Resort to the west coast of Barbados, where we boarded the boat for our sea cruise. The crew were so friendly and attentive and kept us well supplied with plenty of rum punch as we headed off along the beautiful coastline.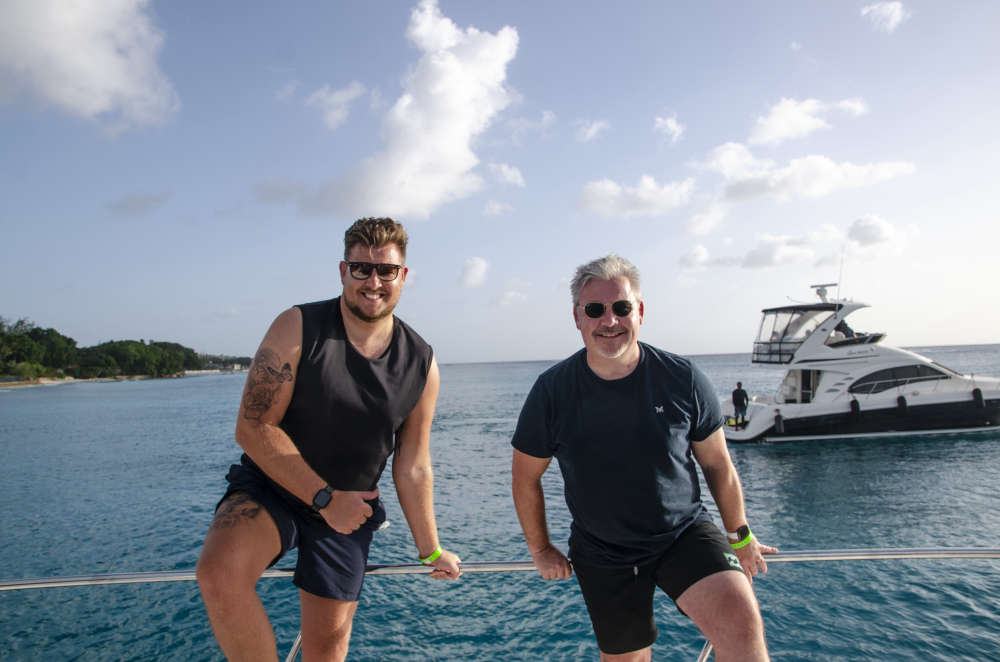 After a while we dropped anchor and jumped off the back of our boat into the beautiful aquamarine Bajan waters. The sea here is wonderful and warm, but still a welcome break from the 30 degree heat! Once in the water we were given underwater scooters... think a mini jet ski that you can dive underwater on! There was also a paddleboard pulled by a small speedboat that was just as much fun! Then we climbed back aboard the boat for a bbq and watched the sunset, before setting sail and heading back to the resort.
Day 3 - Rum Tasting & Go Karting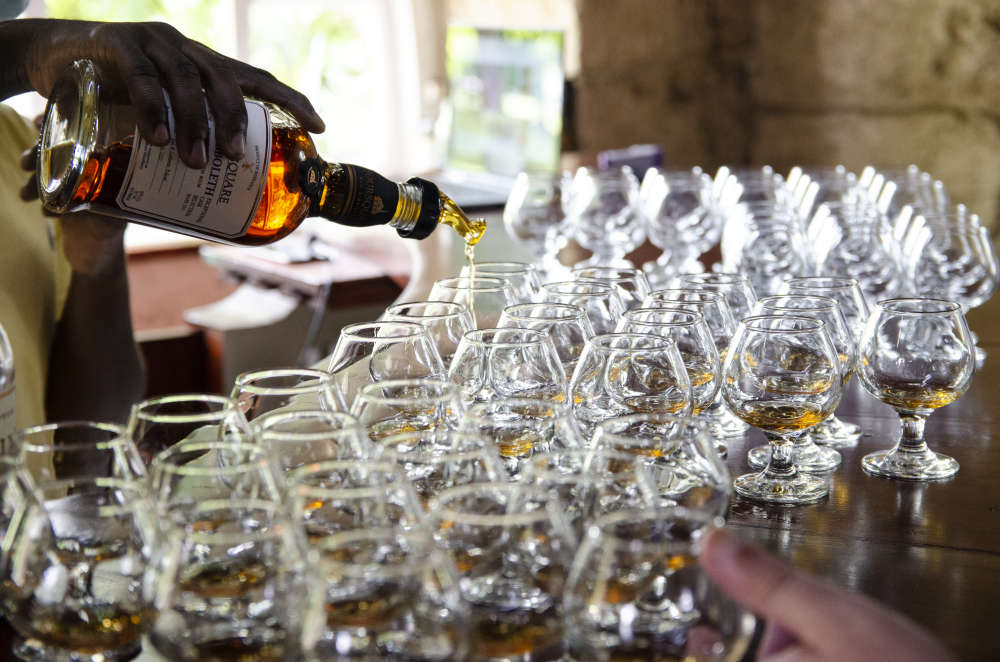 We've well and truly settled in now! We had another all we could eat breakfast looking out over the resort's private beach and a quick dip in one of the pools. Then it was off to the Foursquare Rum Distillery where we were given a full tour and learned all about the history, the rum making process and most importantly... tasted most of the rums they produce!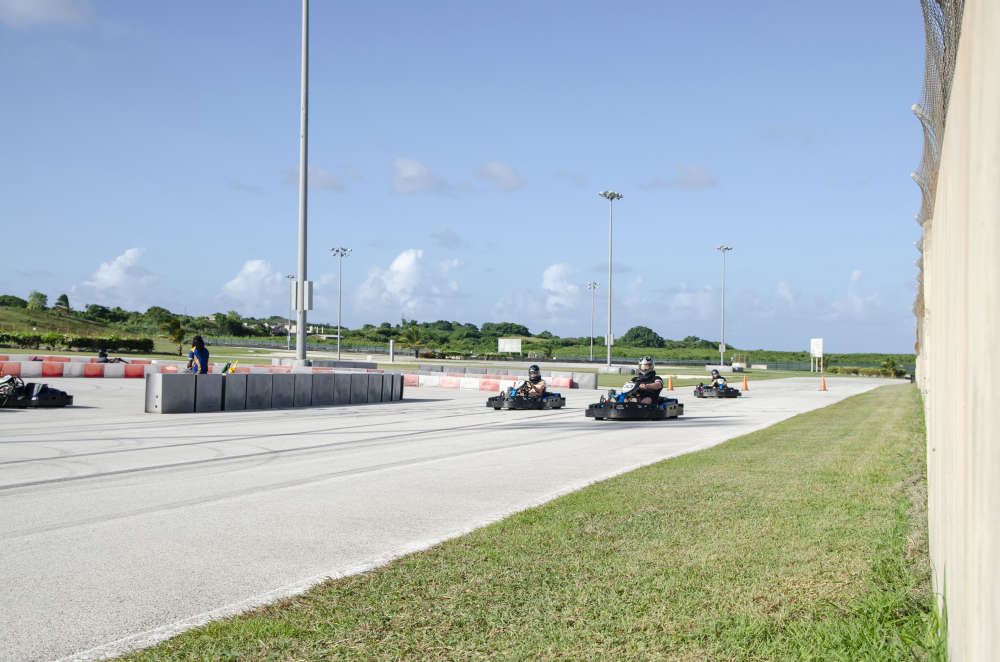 After lunch we headed to Bushy Park for a spot of go karting! Like everywhere else we've visited in Barbados, the staff were so lovely and friendly. We got kitted out and climbed into our karts ready to race round the open air track in the beautiful Bajan weather. What happened next is still a contentious subject...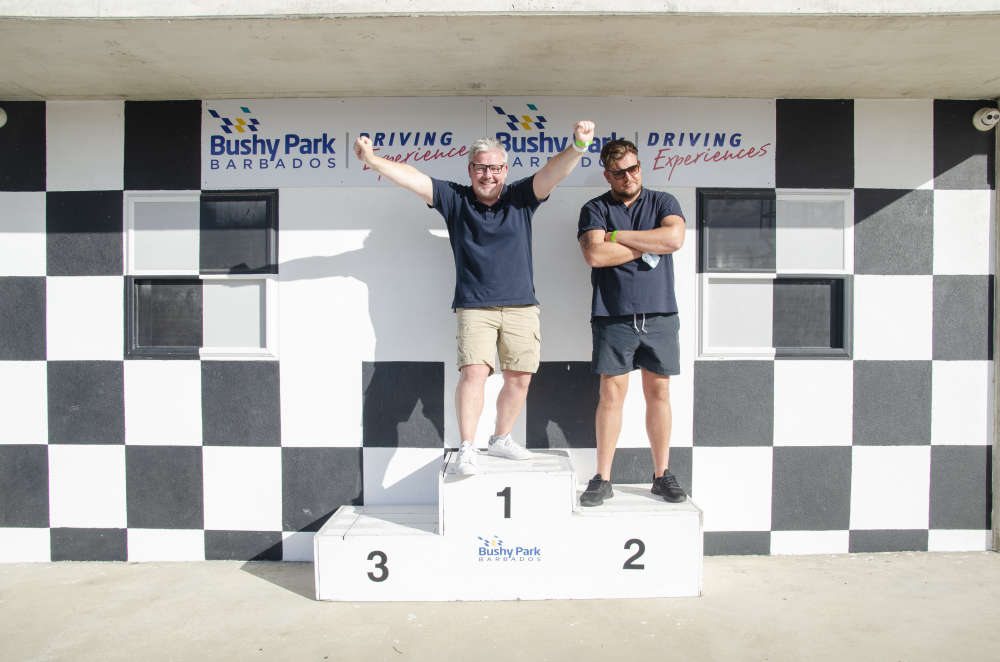 In the evening we headed for dinner at the amazing restaurant 'Tapas' in Bridgetown. Situated literally right next to the beach, you can eat your dinner listening to the waves lap against the boardwalk. Despite what the name suggests this isn't actually a tapas restaurant, but we did eat the most delicious food, including curries, fresh seafood, and a very tasty tiramisu!
Day 4 - Private Beaches & Fancy Food
After an action packed day 3, we decided to explore The Crane Resort's very own private beach. Straight from breakfast we collected our towels and headed down the private staircase from the resort. As soon as you get to the bottom of the stairs you're greeted with the beautiful white sand Barbados is famous for. We went for a quick swim in the very warm sea before grabbing a pina colada served in a coconut... it wouldn't be a Caribbean holiday without it, right?!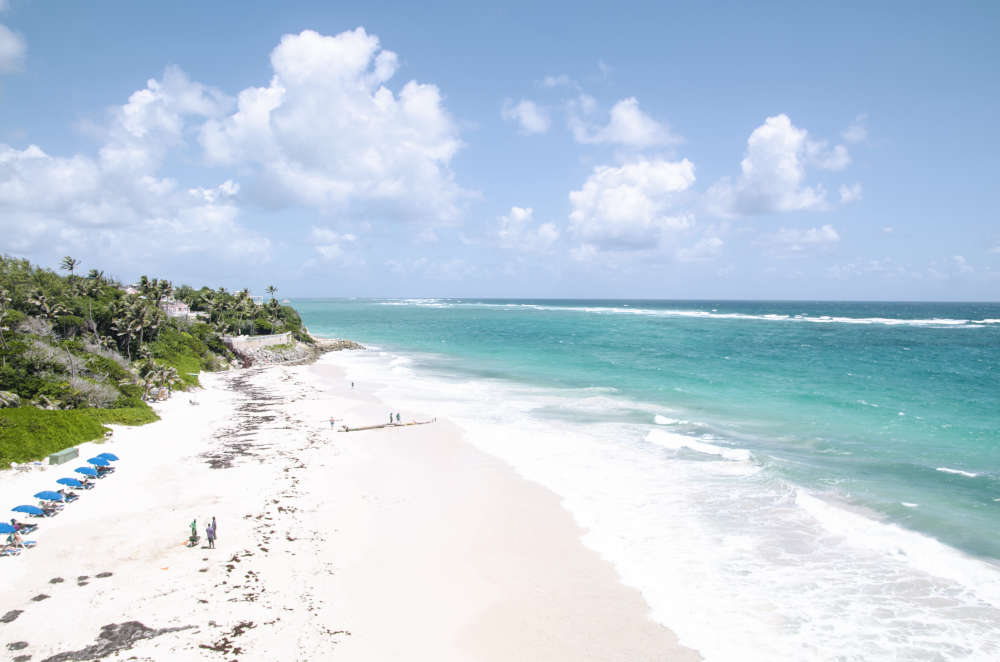 Once we'd spent plenty of time lounging around on the beach we nipped back to our room for a quick shower before heading off to Ocean Two Beach Club & Spa. This beautiful, recently refurbished beach club is right on the waters edge, where apparently you can often see turtles! We watched the sun set across the water from the club's deck whilst drinking our drinks and eating very tasty canapés.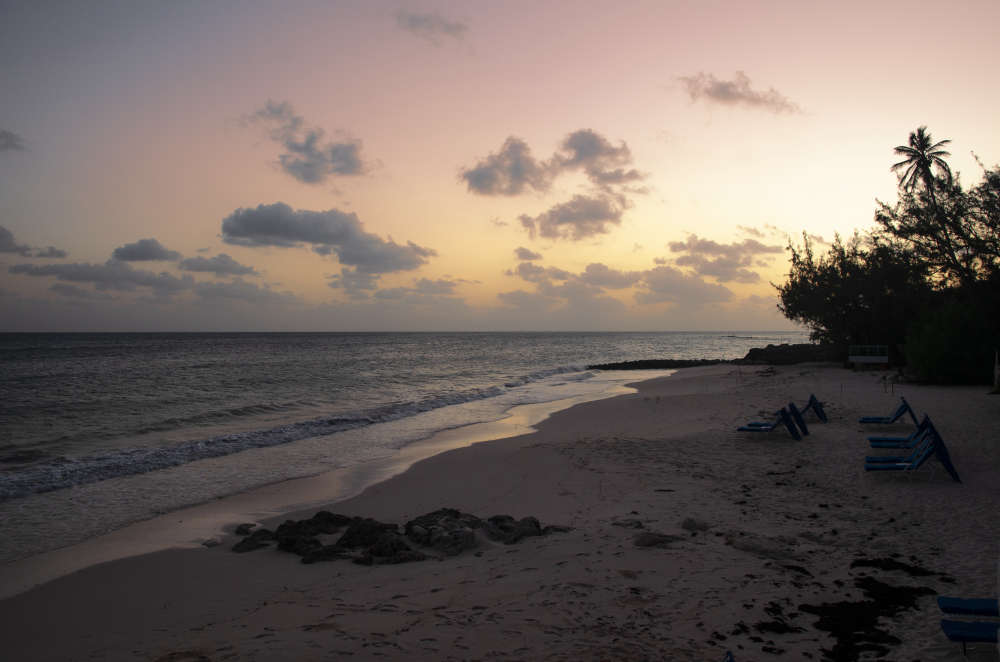 From Ocean Two Beach Club & Spa we headed off for dinner to the luxurious Champers. The restaurant was only a short drive away and is instantly recognisable as soon as you arrive. The staff were so warm and friendly, just like everywhere we've been to in Barbados. The food was incredible and there was something for everyones taste, including plenty of fresh seafood. The highlight for us was definitely the fresh mango juice and white chocolate cheesecake for dessert though!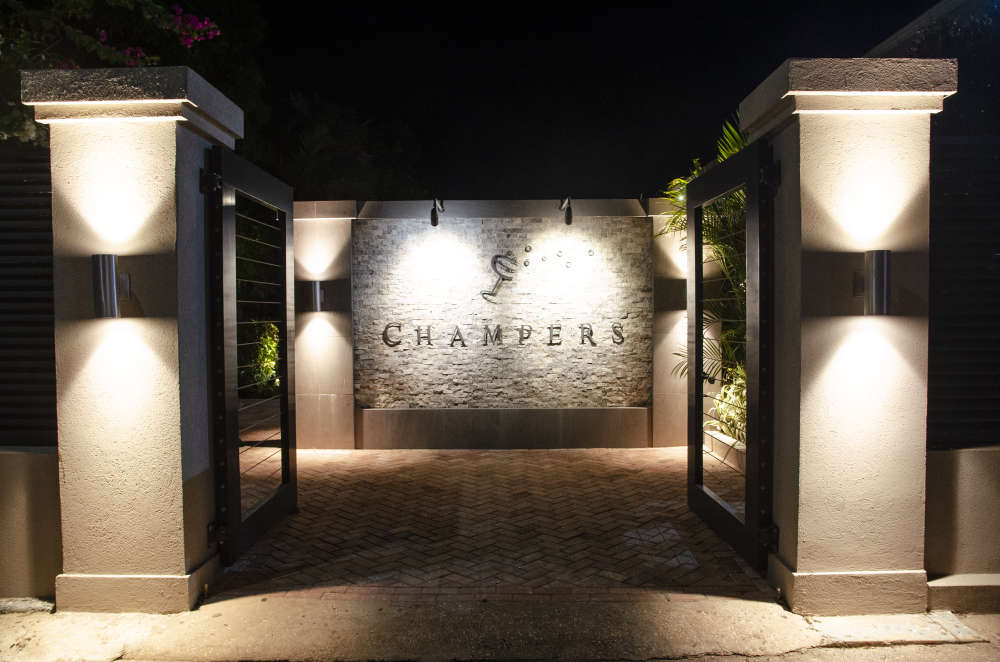 Day 5 - Harbour Lights
Today we had a bit of downtime, eating plenty of Bajan food and lounging around the pools and private beach. One of the amazing things about The Crane Resort is that you don't even need to leave the grounds to have a fantastic time here in Barbados. It has everything you need for the perfect holiday experience.

Later in the day we headed off to Harbour Lights in Bridgetown for the dinner show. If you want a true taste of Carribean entertainment then this is the place to go! Steel drums, carnival dancers, fire eaters, gymnasts on stilts... you name it they've got it! We had such a great evening and loved every second of it.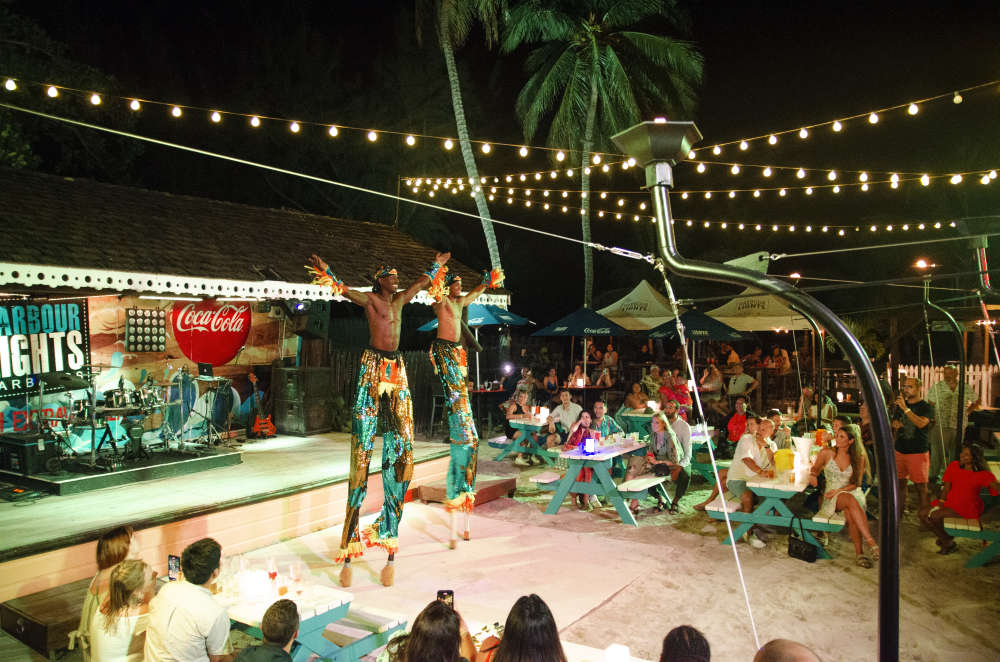 Day 6 - Island Safari
After our authentic Caribbean experience the night before, there was no better way to continue it than with a safari tour of Barbados. We climbed aboard our safari vehicle, which picked us up right outside The Crane Resort reception. As soon as you set off you immediately get a feel for what the island is truly like. Driving through the streets and off into the more rural areas, our Island Safari driver showed us the parts of Barbados you normally wouldn't see. We saw old British buildings, plantation houses, banana trees, sugar cane fields and even more beautiful coastline, all of which he told us the history of.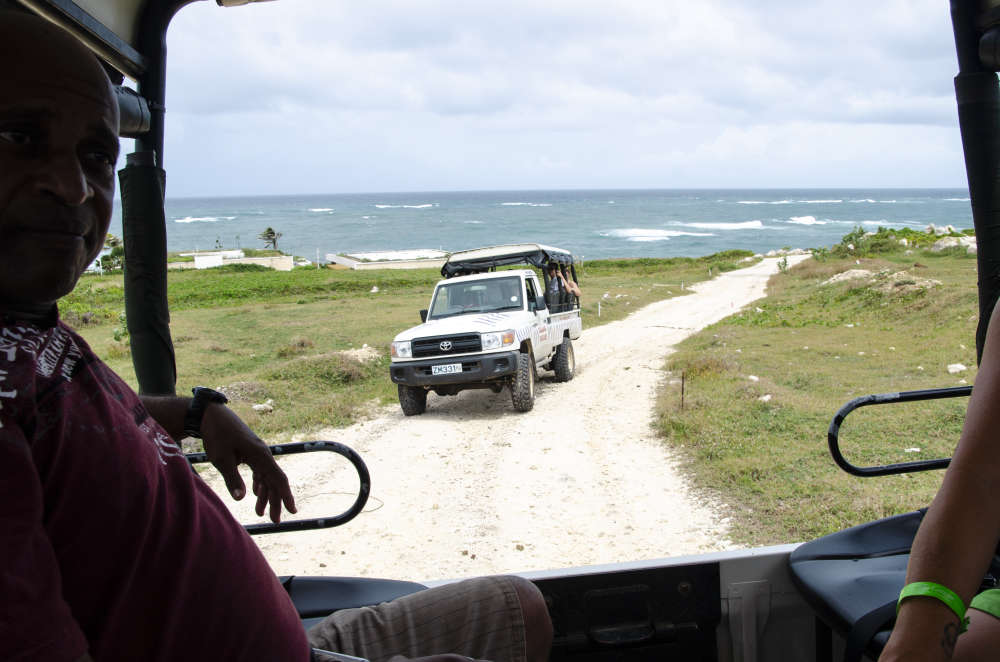 The island tour didn't just stick to the roads either... we had the most fun was when our jeep went offroad and went along tracks we didn't think were drivable! The rain showers earlier in the day also made for some fun slipping and sliding and the fresh smell of the air added to the experience even more. We even got to try some fresh sugar cane!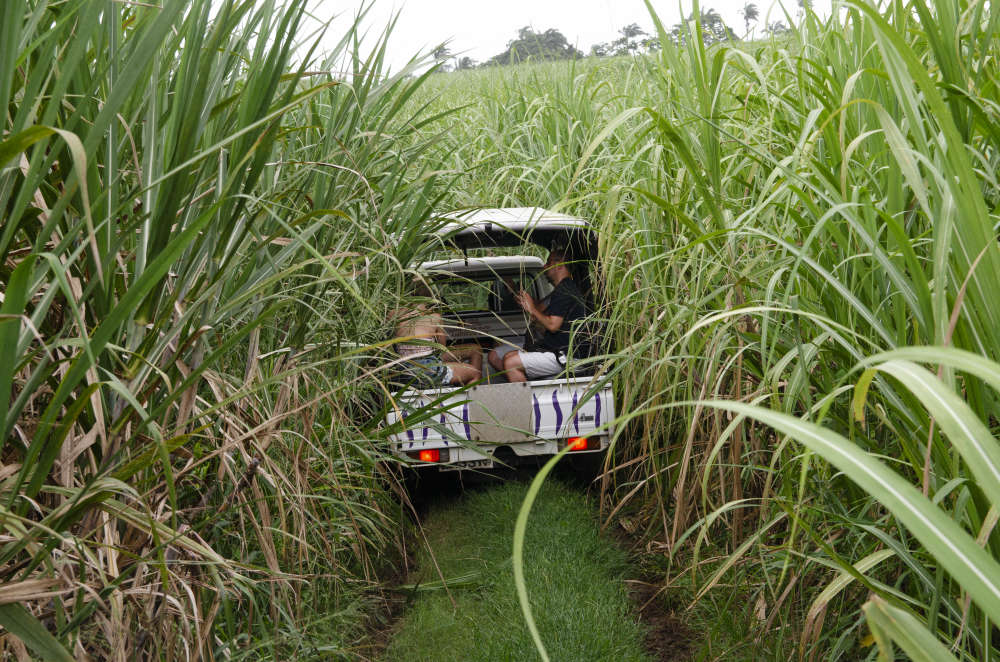 We eventually stopped for some lunch at The Village Bar in Lemon Arbour. From the outside you could tell this was a proper local bar, like many of the places we've driven past in Barbados. As soon as we walked in we were greeted by the most lovely people and made to feel welcome. The food was incredible and the perfect meal to continue our authentic Bajan experience... just watch out for the hot sauce!
In the evening we headed to Dis Ole House for dinner, which like everywhere else we've eaten in Barbados was just amazing. As soon as you drive up you can feel how warm and homely it is. We drank cocktails (including one named Beachy Head Breeze!) and ate all kinds of delicious Bajan food such saltfish and coconut curry, followed by molasses cookies, all whilst listening to Soca music on the deck. Bliss!