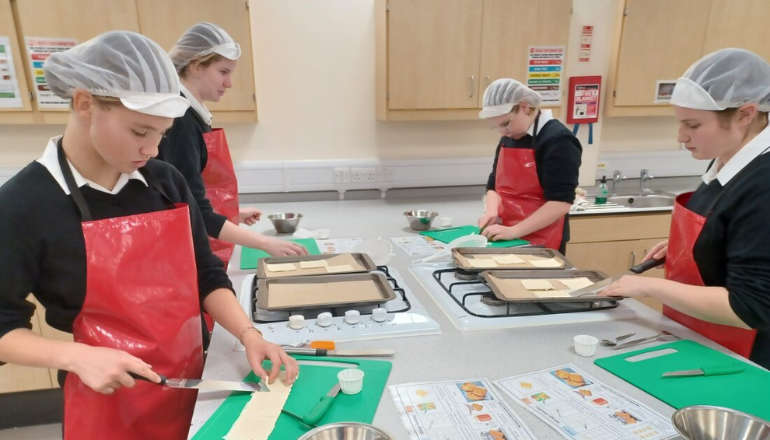 Cowes Enterprise College has smashed the Guinness World Records title for 'The Largest Baking Lesson (Multiple Venues)' with over 700 individual bakers stepping into the kitchen.
Students and staff at the Isle of Wight academy are celebrating their baking skills, as they are officially crowned a world title holder as part of Ormiston Academies Trust (OAT)'s nationwide baking lesson.
Schools across the UK took part in a virtual cooking lesson, with 25 students from Cowes putting on their aprons to learn how to create a delicious, record-breaking mango galette.
In an official presentation ceremony, Guinness World Records adjudicator confirmed that OAT has beaten the previous record, which stood at 497 people, with an incredible 713 budding bakers taking part in the live tutorial.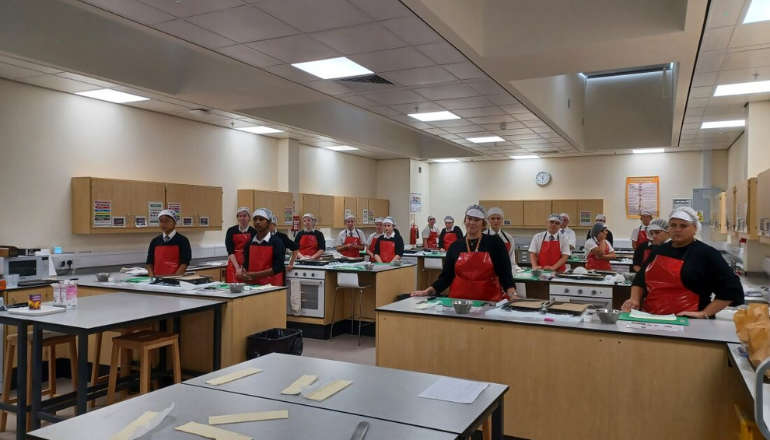 The ambitious attempt follows the Trust's The Great Ormiston Bake competition last year, where over 3,000 students competed to take home the prestigious baking title for their academy.
Now, students and staff are celebrating together as they are officially confirmed a part of Guinness World Records history.
Dan Woods, Lead Practitioner for Food Design and Technology, Ormiston Academies Trust said:
"We are so proud of all our academies, staff, and students for getting involved with this exciting challenge.
"It was great to see how much all our bakers across the country enjoyed creating their galettes, and the icing on the cake was to hear the Guinness World Records team confirm that we have officially broken the previous record."