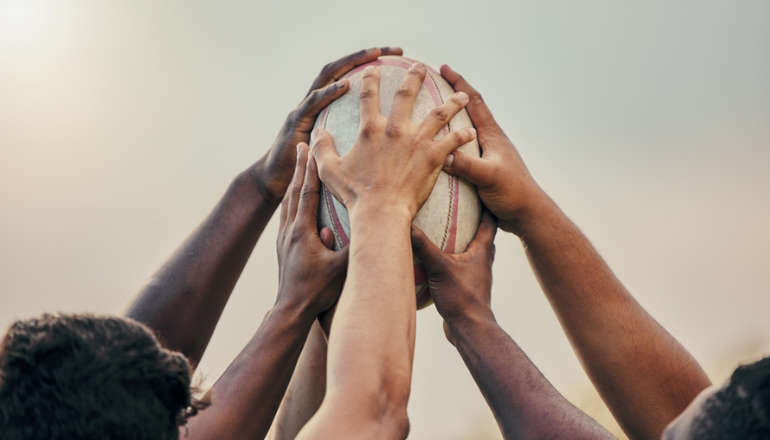 Two games, zero points and 66 conceded - it's been a tricky couple of weeks with the oval ball for Ventnor's struggling first team.
The weekend saw Ventnor's 1st XV suffer a 29-0 defeat on home soil against league leaders Havant 3rd XV.
The home ground, Watcombe Bottom, may bring thoughts of the similarly named (and slightly crinklier) venue from a 1990s Noel Edmonds family TV show, but this was more 'no deal' than house party.
'Missed their bodies' seemed somehow more apt than Mr Blobby on this occasion, with several of the home side's regulars out of action, including skipper Lewis Jones - sidelined until 2024.
Will Broomfield, Charlie Magnurson, Harry Colson and Callum Martin stepped up from the second team, but there was no sign of recent acquisition and instant fan favourite Layton 'wunderkind' Greatorex, who could surely have made a difference on the day.
No doubt the powerhouse was pumping iron somewhere in preparation for the inevitable winter call-up.
The Islanders did welcome back both Tom Crews and Luke Butler, which offered some cause for optimism.
Stand-in captain Ben Savill and the evergreen George Collett were standout performers on a turbulent day for V-Town's walking wounded, as early pressure proved fruitless and the tireless Havant side began to pick them off.
It took the visitors 20 minutes to trouble the scorers, but from a try wide on the right the floodgates threatened to open.
Ventnor went into the half-time interval just 10 points in arrears, with hope of turning the match around in the second period.
Those aspirations were dashed as Havant managed to score three more tries in the second half, and worse was to come as fly-half Max 'driving force' Wheeler came off with a recurring knee injury as the casualty list became lengthier.
With energy and morale sapped, Ventnor's players appeared to be running through treacle, as the early threat subsided and the second period was one of backs to the wall to keep the outcome respectable.
The final score of 0-29 did little to flatter Havant, but there was tangible relief for their opponents at the whistle — Ventnor now have the best part of a week to patch players up and utilise the talented reserve side.
Ventnor line-up: *Collett, Savill (capt), Harrison, Teague, Richardson, Entwistle, Coghlan, Broomfield, Souter, M.Wheeler, C.Magnurson, Crews, E.Blake, Martin, Babington.
Subs: Price, Colson, Butler
Ventnor man of the Match: George Collett (6.5/10) — ran his heart out in the face of insurmountable odds.

Saturday (November 25) sees Ventnor 1st XV play the rearranged game against Fareham Heathens.