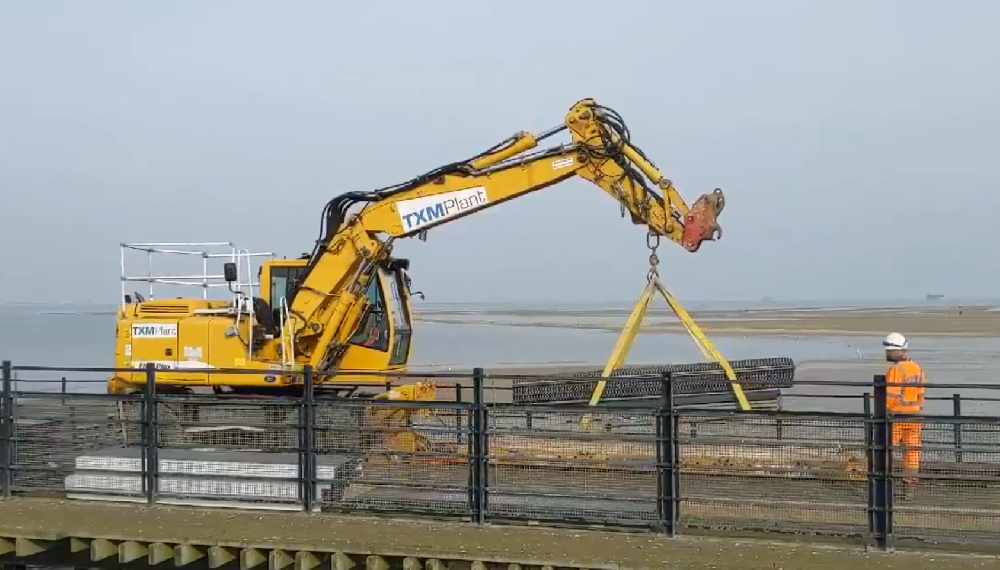 Video and photo from Matt Chatfield.
Work to upgrade the railway line on Ryde Pier is underway.
It is part of the £26 million upgrade project, which will see the overhaul of Island Line tracks.
New trains have already started arriving on the Island as the scheme progresses.
Subcontractors have been on Ryde Pier today installing train protection and warning system grids. These are used to improve the performance of the line.
The rail sleepers are also being treated with a formula to preserve the timbers and keeps them safe.
Some great railway crane action on Ryde Pier right now! #isleofwight #iwnews @IslandLineUK pic.twitter.com/lPhajIRGd8

— Matthew Chatfield (@virtualranger) March 8, 2021

Coronavirus has set the project back.
South Western Railway says hopes to have the first trains running to a new timetable in mid-May.