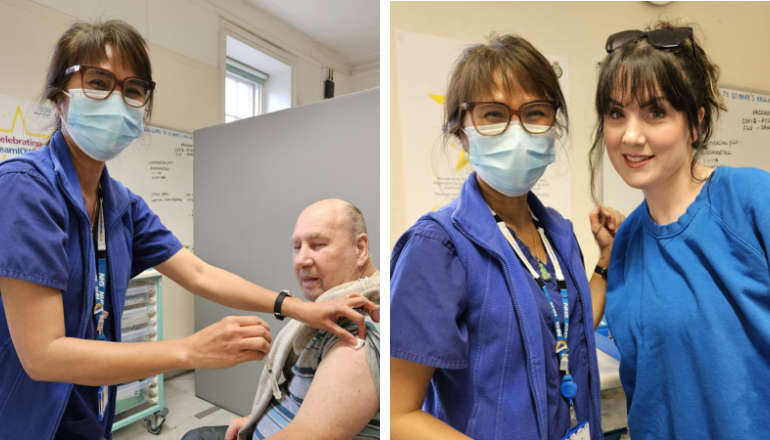 St Mary's Vaccination Hub will remain open until 31 January 2024 for people who are eligible for a COVID-19 vaccine.
Eligibility includes those who will be 65 or over on 31 March 2024, care home residents, frontline health and social care staff, those at increased risk because they are pregnant or have a certain underlying health condition, unpaid carers and household contacts of people with a weakened immune system.
So far this autumn over 430,000 residents across Hampshire and the Isle of Wight have been vaccinated against Covid however, there are still people eligible for a vaccination who are being encouraged to come forward to protect themselves.
Sue Lightfoot, Clinical Lead at St Mary's Vaccination Hub, said:
"Getting your winter vaccinations, such as flu and Covid-19, is one of the most important things you can do to protect yourself from serious illness and, if you're eligible, we'd urge you to come forward as soon as you can.
"If you're eligible it's because you are at a higher risk of severe illness, or have close contact with someone who is. So it's really important to get that protection before winter and, if you are under the care of St Mary's Hospital, you may be offered the flu vaccine at the same appointment.
"We are really pleased to be able to continue to welcome our Island community to the Vaccination Hub at St Mary's Hospital for their winter vaccinations."
St Mary's Vaccination Hub is open every Tuesday and Thursday from 8am to 1.30pm (the Hub will be closed 25 December to 5 January 2024).