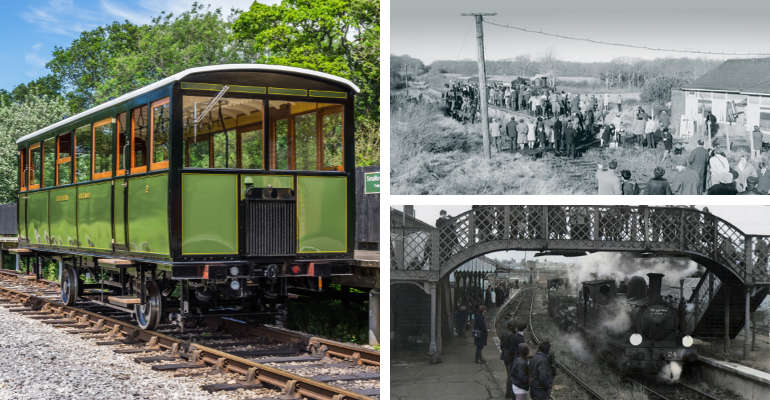 A special event on Sunday 23 January will mark the anniversary of the Isle of Wight Steam Railway's move from Newport to Havenstreet.
The day will allow up to 20 passengers onboard who can each enjoy panoramic views up and down the line from the large windows at each end of the vehicle.
Back in January 1971 the preservation society was given just a few days' notice to move their precious locomotive, carriages and wagons from Newport station.
Demolition started soon afterwards, and the site Newport station is now the town's bypass and adjacent retail park.
Now, 51 years later, supporters will be able to remember this significant day in the railway's history with a guided walk along the old track bed and a special event at Havenstreet station.
The society's original locomotive and carriages will be in action.
Ryde Pier Tram
The anniversary event will also see the public launch of the newly rebuilt Ryde Pier Tram.
The pier tramway ceased operation in January 1969 and No.2 was purchased by the Island Vintage Transport Group and stripped down to the chassis to facilitate its removal from the pier.
It then played a key role in the Steam Railway's move to Havenstreet in 1971 and early passengers were able to ride on this very curious open-topped vehicle.
However, with significant repairs needed, the tram was abandoned in a field for 40 years.
Interest resurfaced in 2011 having been extensively rebuilt over the last decade, it is now resplendent in its original Southern Railway livery, and able to carry passengers along the Steam Railway's five-mile line.
The rolling chassis of the replica trailer car has been constructed, and the next phase of the project will see the body added so the tram can operate as a two-car set.