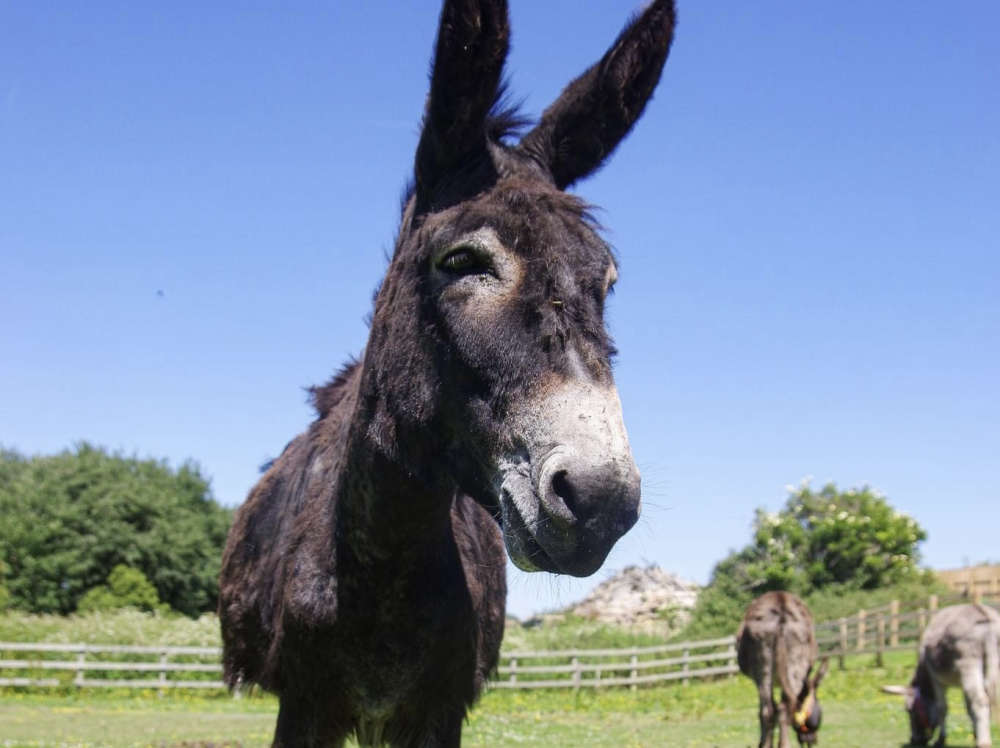 Rupert the donkey - who was rushed over to the mainland from the Isle of Wight last night (Monday) - is said to be 'doing well.'
The Island community came together last night after a desperate plea was put out by the Isle of Wight Donkey Sanctuary to get him to the mainland.
It was feared that Rupert may have not made it through the night if he wasn't transferred for specialist care.
Wightlink stepped forward to offer the sanctuary a space on a ferry from Fishbourne.
Tonight, the Isle of Wight Donkey Sanctuary issued the following update:
"After his first night at Liphook we have been told that Rupert is doing well so far. He is stable, and being continuously observed in expert hands.
"So far we have been able to avoid the emergency surgery and we are hopeful we can keep it that way, but only time will tell.
"We will keep all of you updated when we get further feedback from Liphook on his condition.
"We still cannot express our thanks to you all enough. The reason that he is doing so well is because we were able to get him there in time. The way the community came together to help and support one of our donkeys is amazing and truly heartwarming.
"Jimbob, our professional traveller, accompanied Rupert over to Liphook and has been spending his time checking out the thoroughbred horses and telling them that they might be expensive, but he's from a castle!
"We are all remaining hopeful for Rupert but keeping our fingers crossed. We will update you all again soon."