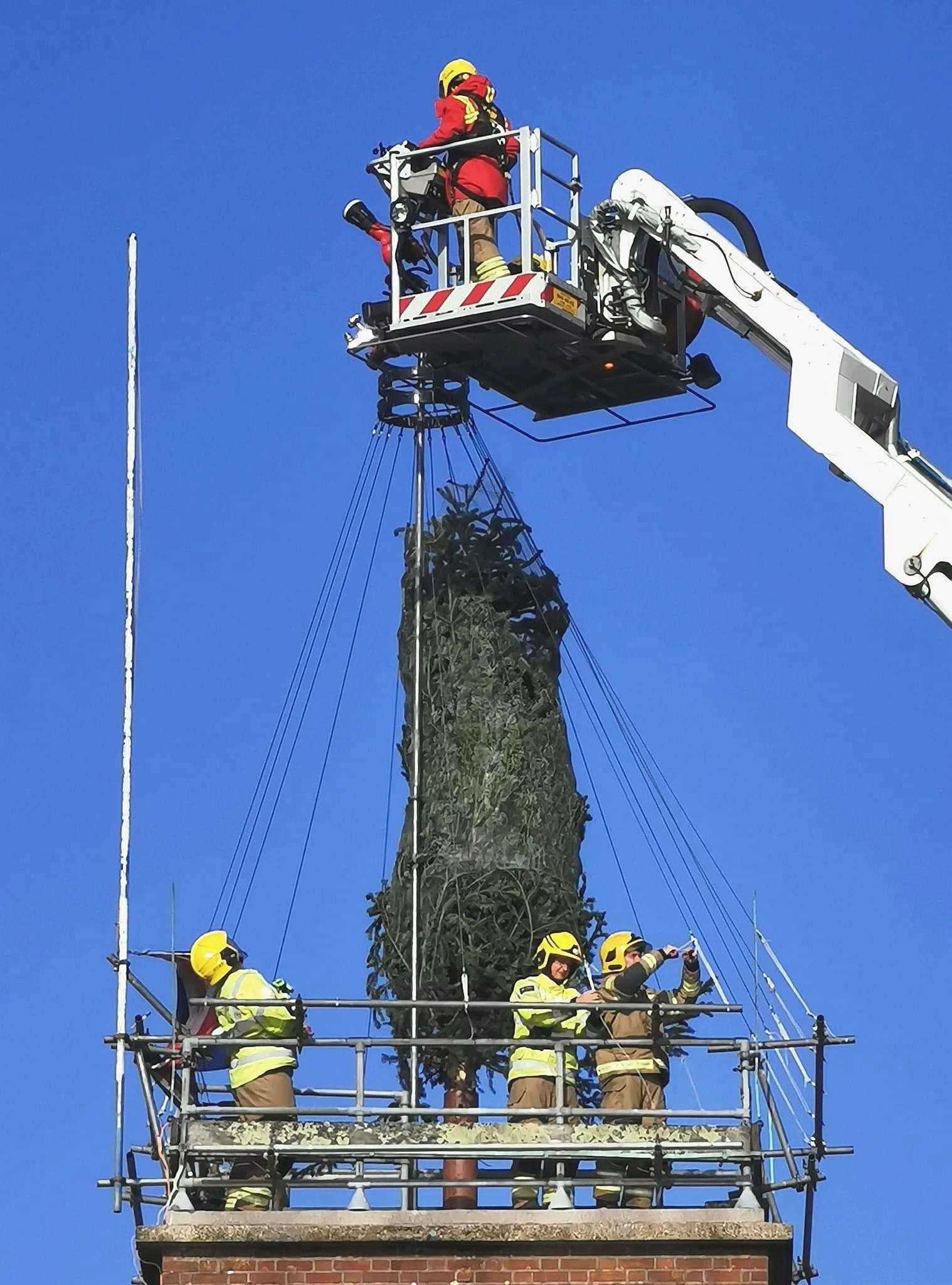 Photo courtesy of Alice Williams
The iconic Newport Fire Station tree has been spotted going up on the drill tower this week.
Blue watch firefighters have been busy organising their annual 40-year tradition — with the official light switch on planned for Wednesday, December 1, from 4.30pm-5pm.
The crew are looking to improve on previous years' display, following some generous sponsors.